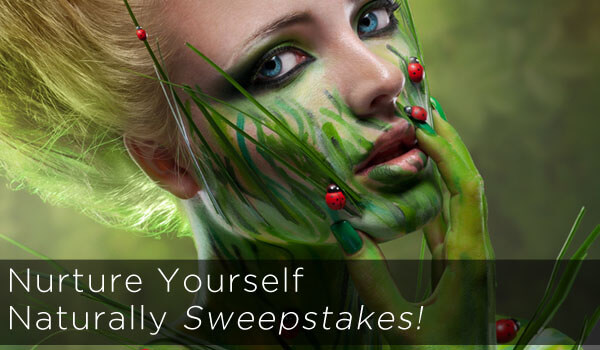 Create a Non-Toxic Body, Baby &
Home, in the…
Nurture Yourself
Naturally
Sweepstakes!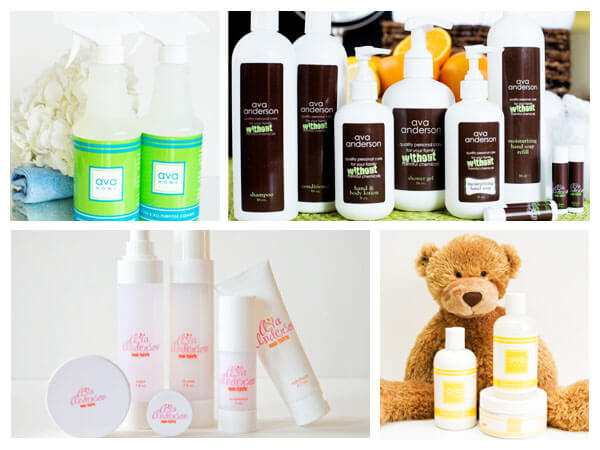 ENTER TO WIN!
(1) EACH: AvaSKIN, avaBABY, avaHOME & avaBODY set
Valued at $320.00!!
Are you ready to nurture yourself naturally with a dash of Mother Nature?  Don't you think its time to move from toxic clean to pure green when it comes to your skin, your body, your home and even your baby?  Are you fed up with glossy magazine ads for toxic products claiming to be SAFE, HEALTHY and GREEN? We hear you loud and clear.  As avid users and believers of the Ava Anderson Non-Toxic line, we didn't feel right about keeping this secret to ourselves!  So, we are spreading the green news and sharing this amazing opportunity for one of our valuable RonandLisa.com readers! One lucky winner will receive (1) each of the following: AvaSKIN, avaBABY, avaHOME and avaBODY set (ARV $320.00)!
The Ava Story:
At the ripe age of 14, Ava discovered the issue of chemicals in personal care products and their hazardous health effects. The more Ava researched, the more concerned she became. She started a blog to talk about where to find safer products. The market is flooded with "organic", "natural", "safe" and "pure" labels, yet these products almost always included toxic ingredients as well. After throwing out most of her products, her mothers' and grandmothers' too, she still had nothing "Ava Approved" to replace them with or to recommend.
Ava had become truly disturbed at how consumers were unaware of the risks of common brands and how those who thought they were making safe choices often did not know what was really in the products they were purchasing. After months of research, Ava realized that she needed to create her own product line. Through a family friend, she located a manufacturer with research facilities that could develop and produce products to her higher standards. It was a great challenge to develop these revolutionary formulas, but with her vision and persistence, the budding entrepreneur succeeded. Ava's personal care company was launched in December 2009.
Ava Anderson's goal is to share this message in every family room in this country, and provide safe, organic and natural products without harmful chemicals for humans and the environment.  As leaders in providing wellness information, Ava Anderson Non-Toxic offers cutting-edge, SAFE personal care products to the highest performance standards.  She now has many product categories for men, women and children – avaSKIN,  avaBODY, avaHAIR, avaSUN, avaBABY, avaSCENTS, avaFACE and avaHOME!   Learn more about Ava and visit her company online HERE!
About Ava Anderson Non-Toxic: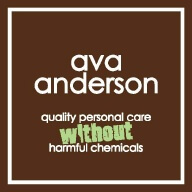 Nominated as Final Five – 'Emerging Entrepreneur of the Year' (Entrepreneur's Magazine)
A Campaign for Safe Cosmetics "Champion"
A "Trusted Partner" of Healthy Child Healthy World
Featured in Glamour, Seventeen ("Pretty Amazing Girl" pick by the Editor) People, AolStylist, WWD, Italian Vogue & more.
Committed to educating consumers about the health risks and providing non-toxic personal care products
Never tested on animals
A line personal care products that STAND-OUT from the crowd
HEALTHIER choices for you, your family, and the environment
Offers a business opportunity to make a DIFFERENCE in the lives you touch
Ability to earn money while having FUN!
Align with LIKE-MINDED people who care about the health and welfare of their communities
An OPPORTUNITYto get in on the ground floor and build a business without limits
A company that CARES about your SUCCESS and provides resources and support to help you succeed
Ron and I use and absolutely looove the Ava Anderson line of products!  But, don't take just our word for it – hear from Ava herself as she shares how to avoid being green washed with mainstream products! WATCH NOW:
How to Enter:
For every action below that you complete, you receive a specific number of entries.  Click each individual action to enter yourself. For actions you have done in the past (i.e. you are already a fan of Ava Anderson Non Toxic or RonandLisaTheHealthyHomeDreamTeam on Facebook) just click directly on 'I did this'. The eligibility of the winner will be verified by The Healthy Home Dream Team(TM).
There is no mandatory entry. Each action will earn different numbers of entries into the contest. You may Tweet or share on Pinterest, Google+ or your Facebook wall for an entry once per day. All other actions will only be counted once. You must be 18 or older with a US  address to win. Contest ends 8/18/12 at 12:01am ET. Click here for complete terms and conditions.