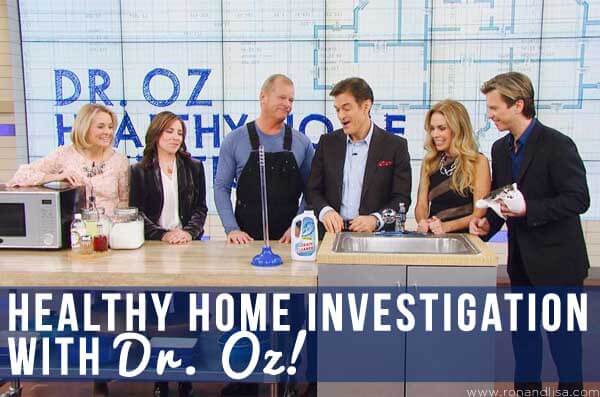 From saving crickets and eating (nontoxic) pest control to Ron scrubbing ovens and a special guest hiding in the shower, our Healthy Home Investigation show on the Dr. Oz show is full of surprises! Watch below as Ron and I take you on a healthy home journey to discover the best (and worst) do-it-yourself mold test kits, a few nontoxic methods of pest control (including the ABC's of safe ant removal) and do-it-yourself , safe, chemical-free cleaning hacks that will have you breathing a sigh of relief! Want to learn more? Heed the advice of Dr. Oz and take our FREE Healthy Home Challenge now!
THE BIGGEST WORRIES OF USING AN INEXPENSIVE DIY MOLD KIT
THE ABC'S OF SAFE ANT REMOVAL
We hope you enjoyed these fun and easy tips to keep you and your family safe and free from toxic exposures! If you'd like to see more of the show, head over the The Dr. Oz website to watch now.
Did you have an ah-ha moment or favorite tip? Let us know in the comments below and as always – be green & be healthy!