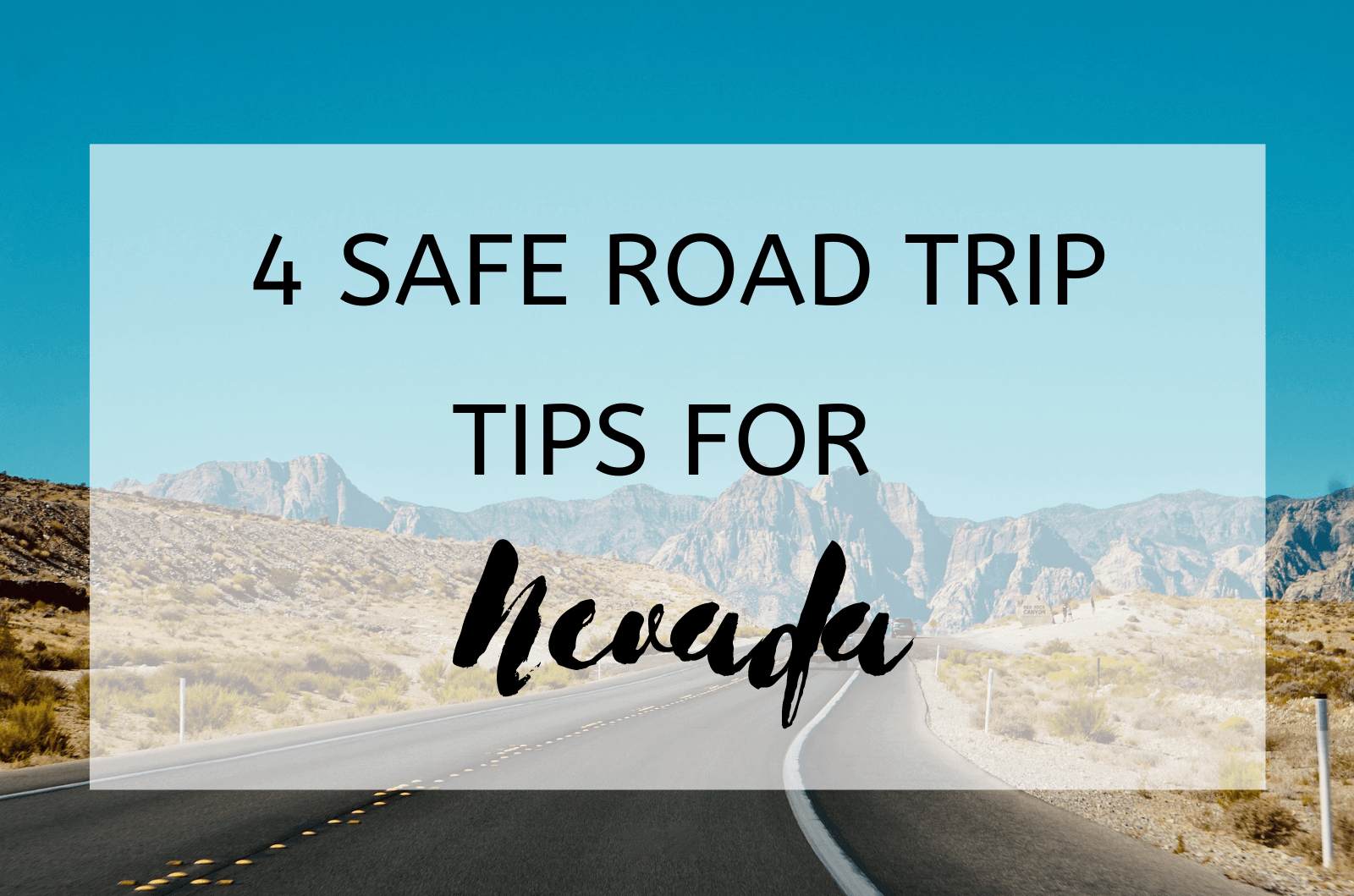 Nevada is one of the most beautiful states. Home to countless canyons, deserts, and awe-inspiring natural landscapes, Nevada is a true haven for any adventurer and offers vast appeal to folks who enjoy the great outdoors and relish in the feeling of being at one with nature. It's no surprise, therefore, that countless families love driving to Nevada and enjoying all that it has to offer.
Whether you're heading to Las Vegas to hit up the casinos, planning a tour to an iconic landmark like the Hoover Dam, or a visit to an amazing natural location like Lake Tahoe, road tripping can be a great way to explore this amazing state. However, there are some unique risks and dangers to consider when driving around Nevada by car as the rate of road fatalities in the state has been increased recently. To keep you and your family safe, consider these four important tips.
1. Plan Your Trip
Some people mistakenly assume that driving around Nevada will be relatively safe and simple since the roads are known to be less congested than those in other states. Large sections of Nevada are dominated by nature, so you don't need to worry too much about big city traffic and intimidating urban environments.
However, driving around the Silver State can be dangerous as it's easy to get lost on dark desert highways (just ask the Eagles); especially if you're unfamiliar with the territory. Be sure to pre-plan your trip before departure, making sure to review maps and having directions printed before leaving since you can't always rely on cell service in the middle of this state.
2. Pack Some Emergency Supplies
Nevada is a state of extreme climate conditions and landscapes, being home to two of America's four major deserts: the Mojave and the Great Basin. You don't want to find yourself stranded in these terrains waiting for help, without essential supplies to stay safe. But this exact scenario happens to numerous travelers in the desert, so be sure you're prepared by packing emergency supplies.
Prepare a kit before you plan your venture into the desert and make sure to pack flares, flashlights, jumper cables, and some bottled water in the event you're forced to walk through hot conditions. Additionally, it's wise to pack a multi-tool, battery-operated radio, reflective warning triangles, and a first aid kit. It's also handy to stock up on windshield cleaner, as your vehicle will likely collect vast amounts of dirt and dust as you drive through Nevada.
3. Take it Slow and Steady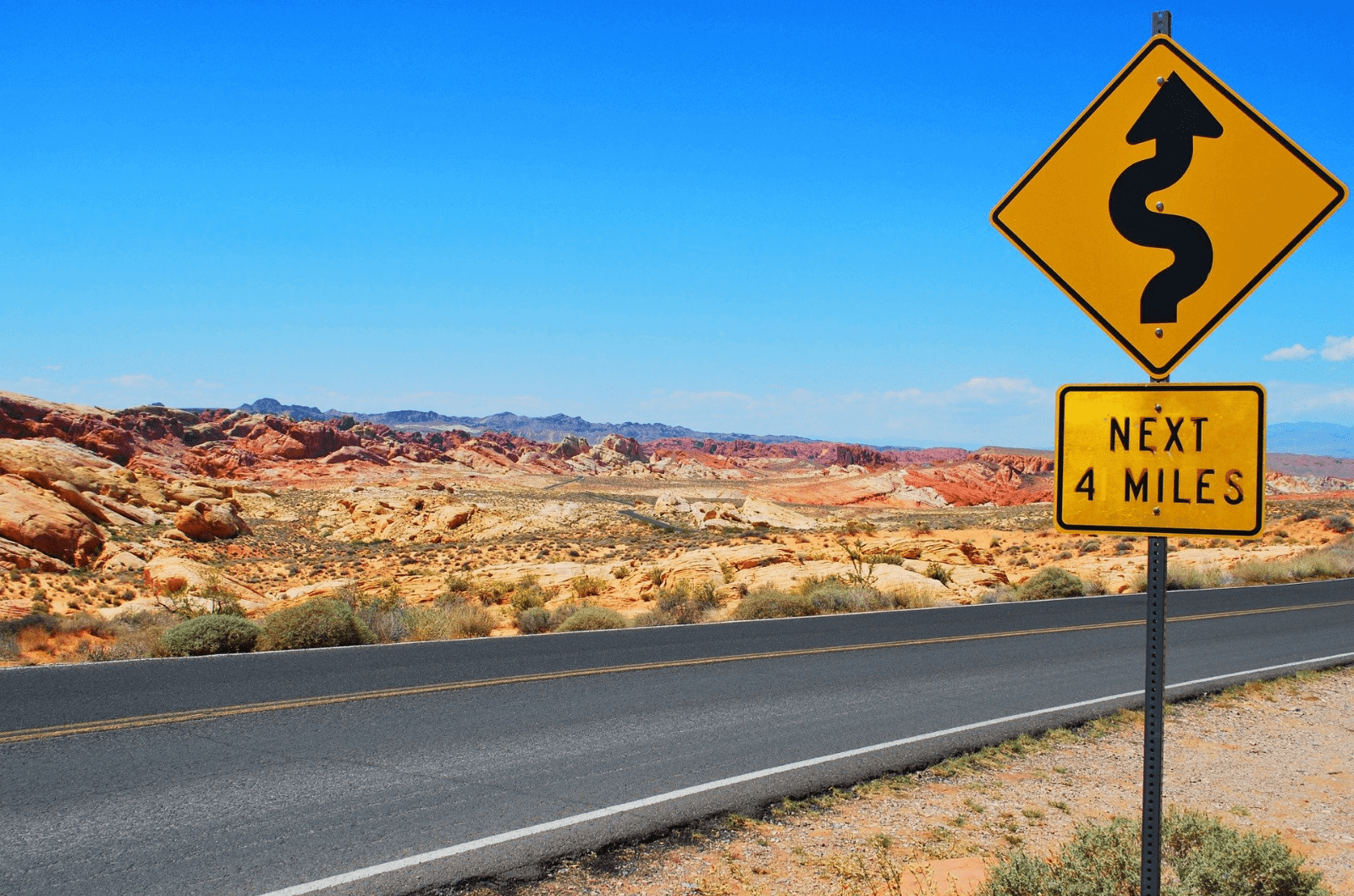 As many locals and weary travelers soon discover, Nevada is a place where anything can happen, and travelers should expect the unexpected; it's a far cry from other locations that are dominated by large cities and urban spaces. In Nevada, Mother Nature is the boss, and you may find yourself in precarious situations if you aren't careful. The temperatures can be extreme, road conditions aren't always reliable, and even wildlife like rattlesnakes and coyotes can be spotted along the roadsides.
Drivers in Nevada are encouraged to take it slow and steady. Always stick to the speed limit and keep both hands on the wheel with your eyes on the road ahead of you. Watch out for potholes or any other hazards that could cause accidents, keep an eye out for wildlife, don't let yourself get distracted, and get into a frame of mind to be ready to react if need be.
4. Follow General Safety Driving Standards
Nevada certainly has unique aspects and weather conditions including desert storms and dust devils, but ultimately, the same rules and laws apply in this stage as they do elsewhere across America, and the same standards of safe driving should be adhered to. Be sure you don't forget the basics of sticking to the speed limit, maintaining a safe distance from other cars, and using signals and mirrors when appropriate.
Do not text and drive or get behind the wheel while under the influence of drugs or alcohol, make sure that kids have the required car seats to keep them safe, and ensure that everyone buckles up before setting off. All of these simple fundamentals will help to improve your family's safety and ensure you enjoy your Nevada exploration with minimal risk.
From Lake Mead to the Valley of Fire, Red Rock Canyon, Reno, and Great Basin National Park, the great state of Nevada has an endless array of amazing attractions and gorgeous landscapes you can reach and enjoy by car. Never forget the risks of the road and make sure to follow the above safety tips to avoid any unnecessary accidents. Happy travels!