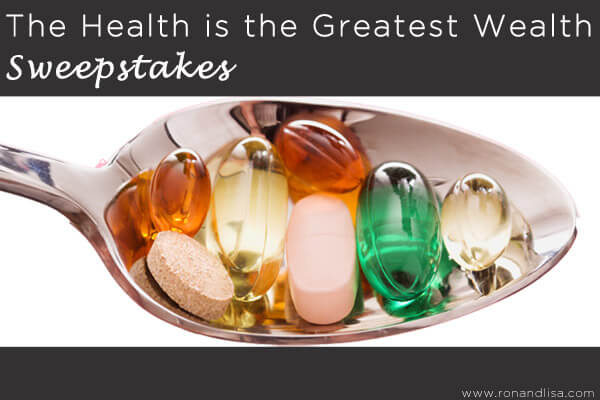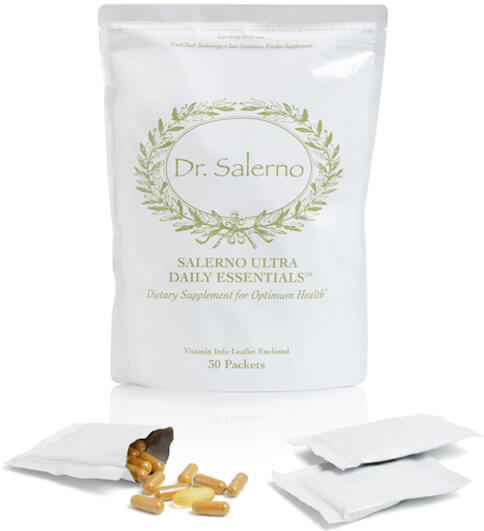 An ounce of prevention is worth a pound of cure.  I don't know about you, but we can wholeheartedly agree with the wise Benjamin Franklin on this one! As anyone who has ever experienced illness of any kind knows, suddenly all attention and resources become focused on healing and finding a cure.  But, why is it that so many of us wait until ill health strikes before we prioritize our well-being?  After all, The greatest wealth is health (Virgil).   What if living a life full of energy, vitality, youthfulness and a sharp mind could be extended in your adult years? Suppose optimal health was a possibility and feeling tired, sluggish and/or sick didn't have to be a daily reality?
Each day, we remember to brush our teeth, eat, take out the trash, water the plants and feed our pets.  But, so many people take their health for granted and leave it up to fate or genetics.  I am here to tell you that, as two people who don't take any medication and have never been hospitalized can attest – if you want to be truly healthy – you must make it a daily priority.  The good news is, is doesn't need to require a huge time commitment or major life overhaul (for most people); just a small shift in priorities.
Thankfully our friend, Dr. John Salerno of the Salerno Center for Complementary Medicine, has crafted scientific formulated nutrient solutions to help individuals heal, recover, and maintain optimum health for over two decades. Going beyond what conventional medicine has to offer, they innovate, assemble, and customize potent, pure, and top-quality vitamin ingredients. They formulate vitamin supplements using only the highest grade raw materials, which are rigorously tested for irregularities using NSF Good Manufacturing Practices (GMP) to help ensure label claims, industry standards offering results you can positively trust.  From your brain to your eyes to your heart to your cells, the Salerno Ultra Daily Essentials provides fuel to nourish and strengthen your body. Eliminate all the uncertainty about which formula will best suit you because these were designed to deliver all-encompassing support for an adult of any age, through all stages of life.  And, oh yeah – you can WIN some, too!  In true Healthy Home Dream Team® fashion, one lucky reader (you?) will win a one month supply of the Salerno Ultra Daily Essentials Multivitamins (valued at $295.00)!
Did You Know, The Salerno Ultra Daily Essentials are: 
Convenient packets make a full supplement routine completely "On-The-Go"
Formulated by leading health physician Dr. John Salerno
Easy-to-swallow vegetarian capsules
Packed with Molecularly Distilled Heart Healthy Fish Oils
Therapeutic dosages
Backed by clinical results
Built to last packaging with easy self-resealable stand-up gusset
World's strongest all-in-one multi-vitamin formula
No difficult to digest tablets or displeasing powders
Expertly formulated and tested in a cGMP certified lab by NSF meeting/exceeding all regulatory industry standards
Simple compliance – as easy as just 2 packets per day
Made in the U.S.A
Gluten Free
Dairy Free
Corn Free
Magnesium Stearate Free
Yeast Free
Contains No Binders, No Fillers, No Lubricants, No  Added Sugars, No Coatings, No Synthetic Chemicals, or Colorings, or other manufacturing additives
How to Enter:
For every action below that you complete, you receive a specific number of entries.  Click each individual action to enter yourself. For actions you have done in the past (i.e. you are already a fan of The Salerno Center for Complementary Medicine or RonandLisaTheHealthyHomeDreamTeam on Facebook) just click directly on 'I did this'. The eligibility of the winner will be verified by The Healthy Home Dream Team®.
There is no mandatory entry. Each action will earn different numbers of entries into the contest. You may Tweet or share on Pinterest, Google+ or your Facebook wall for an entry once per day. All other actions will only be counted once. You must be 18 or older with a U.S. or Canadian address to win. Contest ends 8/10/13 at 12:01am ET. Click here for complete terms and conditions.