Main Content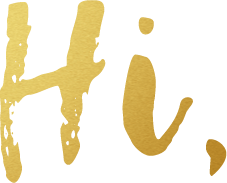 We're RON & LISA Beres, your healthy home authorities. We'll show you how to eliminate toxins from your home & life with simple, step-by-step solutions to improve your health… today!
Meet Ron and Lisa
The Healthy Home Dream Team®, was born in 2010 with the idea that living a healthy, toxic-free life should be simple, affordable and accessible to all.
Our lives turned upside down after Lisa became severely ill from exposure to toxins in a newly remodeled home. After twelve doctors and six years of owning a healthy home retail store, we identified gaps: misinformation and green washing. We made it our goal to simplify and clarify. Today, we help people thrive, not just survive.
Media Appearances & Speaking Engagements
Ron and Lisa, The Healthy Home Dream Team®, have worked with many Fortune 500 brands including the Home Shopping Network. They've conducted over 30 Nation Television Media Tours across the US educating viewers in the top 10 markets while promoting brands including: GE, Lowe's, Honeywell + more. The Beres team has executed national satellite media tours, served as spokespeople for nationally recognized brands including 3M Filtrete and conducted National Healthy Home speaking tours across the country for Lowe's Companies, Inc. and Sanyo North America. Ron & Lisa have have served as both keynote speakers and emcees. The Beres team is available for nationwide travel upon request.
Inquire Now
What people are saying…
Just Green It! is an empowering resource for living a greener and healthier life. Ron and Lisa have crafted an authentic guide on what to look for when making household purchasing decisions for virtually every aspect of your home and personal care choices.

Sally Jessy Raphael

Emmy Award Winning Talk Show Host

Ron and Lisa address the important issues of making this world greener one step at a time.

Maria Shriver

Former First Lady of California

Just Green It! is loaded with helpful tips and advice on making greener choices. As parents of two, we also appreciate how the information it provides benefits not just the planet, but the well-being of our children.

Ryan and Trista Sutter

ABC's The Bachelorette

I love Ron and Lisa for having a good enough sense of humor to appear on my show . . . They are the reason I started going green.

Chelsea Handler

Comedian, The Chelsea Lately Show