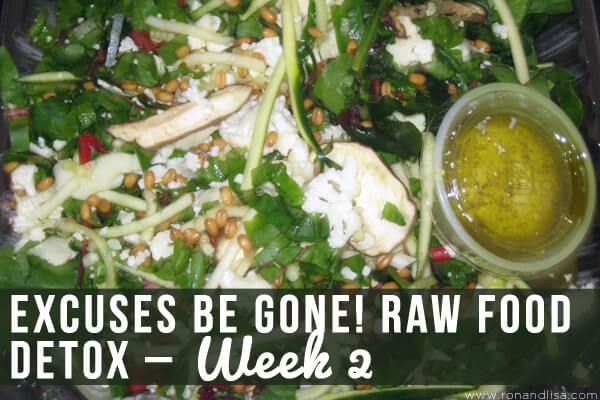 We have survived week one and if you have been following along our '14-Day Raw Food Detox,' then it should be no surprise that the tantalizing treats provided by 118 Degrees have made our journey a bit less arduous.
There have been so many amazing little treasures and we've included the menu for each day, but can only highlight a few in each post. You'll notice at the top, the Buddha's Bowl with Sprouted Grains. A combination of crunchy veggies, a colorful palette and cool, crisp flavors! Not enough for you carb-o-holics? Fear not, the Buckwheat Bowl with Almond Milk below is another favorite of Ron's & mine for breakfast. The colors may be more neutral, but the flavors are divine.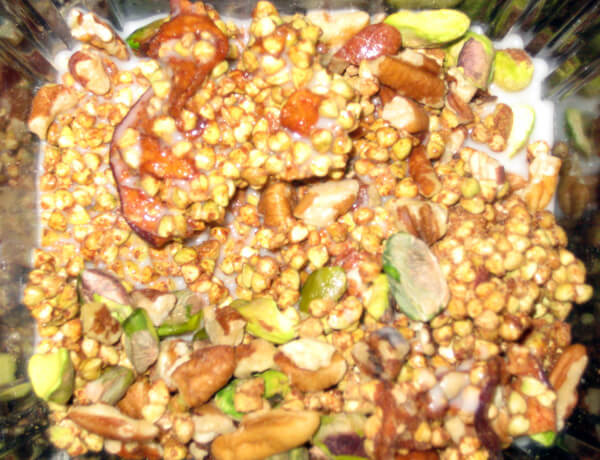 In our last He Said, She Said post, we learned from mom, Chris, some of the barriers that you may be facing when it comes to 'excuses' of not at least incorporating raw food into your daily regimen. One of the first excuses I hear is the high cost for buying all of the organic produce. In the very first post, I promised, what I like to call, an 'excuses-be-gone-garden.' Ron and I live in Southern California and one of the trade-offs of living a few miles from the beach is that we compromise on square footage. This means balconies and decks pave way for a new definition of the word 'backyard.' Of course, this presents a challenge when it comes to creating a garden, or so one may presume. Introducing a wonderful company called Harvest to Home. They offer a service (available for residents of Orange County, CA, Los Angeles or Arizona) for the ultimate busy, non-green-thumbed person, who desires a garden but doesn't know where to start. They are a full-service provider of organic vegetable and herb home gardens. They deliver and set up your gardens (based on the herbs and veggies you order) with self-fertilizing and self-watering (optional) systems in place to take care of the day to day work for you, leaving more time for you to whip up some raw food recipes! Choose from their Signature Garden Boxes (perfect for decks) or their Raised Bed Garden Service. If that is still too much effort, you'll want to check out their Signature Maintenance Service as well. With all that available at your green fingertips, you really don't have any excuses left! ☺
Stay tuned for our final Raw Food Post! We'll be featuring a few inviting recipes to get you ready to Spring into Summer.