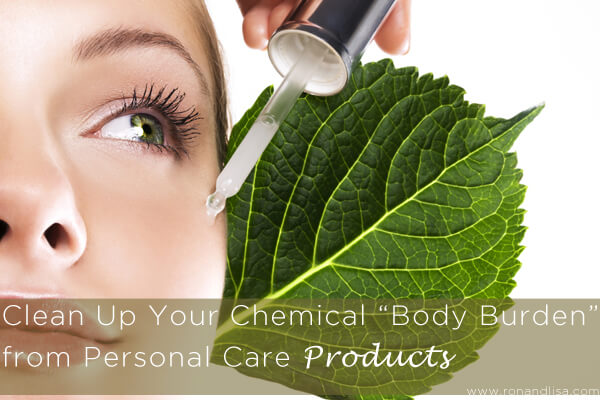 1. LET'S GET STARTED!  Line up your personal care product bottles; ingredient labels facing you.
Ignore pretty packaging and dazzling claims like "pure," "natural," and "organic" on the front.  Manufactures spend millions on what to say on this front label to get you to buy.  Here is your new mantra – "It's all about the ingredients."
2. PUT TO THE SIDE all products with any one of these below ingredients.  It is just a start, but a good one (make your own list, as you learn, of what you are unwilling to expose yourself and your family to).
Fragrance – manufacturers can legally hide hundreds of toxic chemicals in this one word, including endocrine disrupting/potentially carcinogenic phthalates [THAL-ates].
Parabens – (methyl, propyl, butyl and ethyl parabens).  These can mimic hormones in the body and disrupt functions of the endocrine system.  Research reports that a high lifelong exposure to estrogen can increase breast cancer risk.
Propylene Glycol (PEG)/ Polyethylene Glycol (PEG) – potentially carcinogenic petroleum ingredient that can alter and reduce skin's natural moisture factor.
Nanoparticles – tiny particles which have been shown to cross cell barriers, enter organs, including the human brain.  Regardless of outstanding research, common sense tells me to avoid being a guinea pig on this one; driving metals deep into our cells and organs seems like a bad idea (you may have to email the manufacturer to ask if they use nanoparticles).
Petroleum/Petrolatum/Mineral Oil/Liquid ParaImidazolidinyl Urea/Diazolidinyl Urea – may degrade to formaldehyde and are very toxic.
Formaldehyde – is a human carcinogen, and also causes a variety of ailments including skin irritation, respiratory problems, and immune system toxicities. You will not see formaldehyde on the label; it is a contaminant of the manufacturing process or formulation.  Be wary of and avoid these ingredients: Quaternium, DMDM Hydantoin, and Ureas.
Retinyl Palmitate – FDA report warns of enhanced skin cancer lesions in the presence of sunlight from this vitamin A ingredient.
Oxybenzone – chemical that is "active ingredient" in sunscreen and many products are shown to produce harmful free radicals and the ability to attack DNA cells.  Some studies have shown it to behave similarly to the hormone estrogen, suggesting that it may cause breast cancer. It has also been linked to eczema.
3. ANALYZE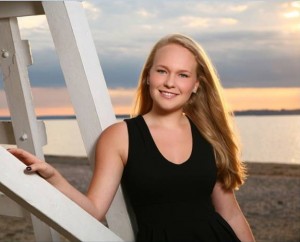 What's left of the products that you're still willing to use? Probably not much.  Visit my Facebook page to learn more, as we post articles on this issue daily.
4. REPLACE with truly organic and natural products. You are looking for shorter ingredient lists of certified organic botanical ingredients and less harmful chemicals.  Use the Cosmetics Database to find safer solutions which ranks toxicity levels from 0-10; lowest to "highest toxic hazard."
5. REDUCE the number of products you use, by looking at what you really need. Many products serve double duty.
6. STAY AWAY from the beauty aisles. Once you find products that you like and that fit your harmless, chemical-free criteria – resist the urge to purchase more.
7. ENJOY The new, healthier, cleaner you!
Related Articles:
Create a Daily Escape in 3 Blissful Steps!
A Zen Workout You'll Really "Dig!"
SIX Sunscreen SHOCKERS! What You Need to Know to Protect Yourself!
The BIG Secret in Your Home That's Keeping You Overweight
Guest blogger, Ava Anderson, founded Ava Anderson Non Toxic with the support of her family after learning about the dangers of toxic chemicals in personal care products. At the age of 18, her company is a Campaign for Safe Cosmetics "Champion", and "Trusted Partner" of Healthy Child Healthy World.  Her goal is to share this message in every family room in this country, and provide safe, organic and natural products without harmful chemicals for humans and the environment.  She now has many product categories for men, women and children – avaSKIN,  avaBODY, avaHAIR, avaSUN, avaBABY, avaSCENTS, avaFACE and avaHOME!   Learn more about Ava and visit her company online HERE!