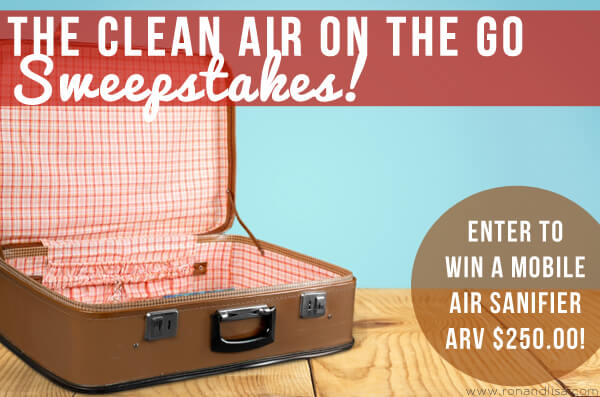 ENTER FOR A
CHANCE TO WIN!
The Air Oasis Mobile Sanifier
Winner Will Receive all Items valued at: $249.99
The Energy efficient Air Oasis Mobile Sanifier
Padded carrying case
Removable mounting bracket
110 VAC power adapter
12 VDC car adapter
Total Value Over $249.99
in the…
Clean Air on the Go
Sweepstakes!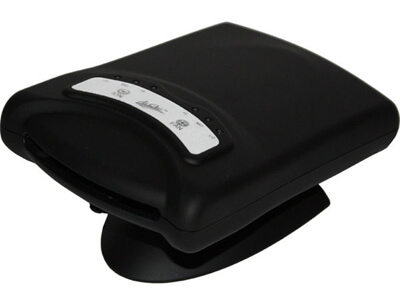 Ready. Set. GoOoOo.
Let's face it. The peeps at NASA are pretty darn smart. So, when we discovered an air purifier for your vehicle, office, RV or hotel designed by these braniacs, we were all ears (and noses and lungs). Get ready to say goodbye to carbon-based contaminants like bacteria, viruses, mold, unsavory smells and volatile organic compounds (VOC's) in your indoor environment.
Clean Air in Your Car, Office, RV or Hotel
One question we are often asked is, 'how do I purifier the air in my car, office of hotel room?' It's a great question and one we really didn't have a good answer for. Until now. If you work in an office with pets or unhealthy air, but want to protect yourself, your office or your cubicle air, you now can with the Air Oasis Mobile Sanifier. The Air Oasis Mobile Sanifier® 175 is a small air purifier that cleans the air in areas up to 175 square feet. This makes it ideal for vehicles, utility rooms, bedrooms, offices, hotels, RVs, boats, and much more.
It can easily be used as a desktop air purifier in an office or on a countertop. It can then be moved to your car, home, or hotel room! Perfect for any vehicle including RV's, the Air Oasis Mobile Sanifier® comes with a 12 VDC car adapter! Bring it on vacations and business travel and transform the stale air in your hotel room to clean, purified and VOC-free air! For those who enjoy traveling with pets, this unit is great for reducing odors and pet dander that gets trapped within your vehicle. The Air Oasis Mobile Sanifier® 175 is the best portable air purifier for travelers because it also eliminates the odors left behind from carbon-based allergens, cigarette smoke, and volatile organic compounds (VOCs).
This unit is basically perfect for customers who want to improve their indoor air quality (IAQ) on the go. Don't worry stationary dwellers. Air Oasis also offers an entire line of air purifiers for your home, too. The Air Angel™ is perfect for you little angel's nursery or playroom. The Air Oasis 1000 G3 and the Air Oasis 3000 3G ranging coverage from 1,000 square feet up to 3,000 square feet of your home. Can we get a (healthy) happy dance?
Filter-Free Technology – Easy as 1, 2, 3!
This PCO nano breakthrough technology, originally developed by NASA, does not rely on filters and is virtually maintenance free. The AHPCO cell only needs replacing every 12 months. In fact, in many circumstances our AHPCO technology reduces contaminants more efficiently than a HEPA filter without the high cost of replacing filters on a regular basis. Here's how it works:
1.) The Germicidal UVC lamp destroys germs that pass through the rays of UV light.
2.) Light rays from the UVC lamp react with the AHPCO Catalyst to produce catalytic molecules.
3.) Catalytic molecules seek out and destroy carbon-based molecules by converting them to harmless carbon dioxide and water.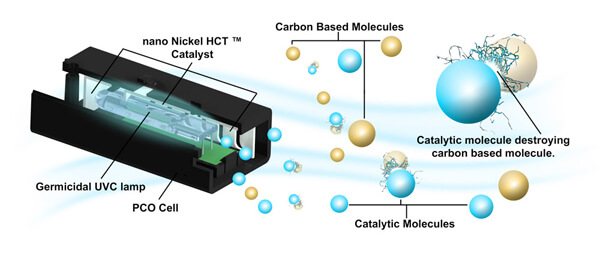 Did You Know? The Air Oasis Mobile Sanifier: 
Sanitizes air and surfaces up to 175 sq. ft., removing up to 99% of all germs, aeroallergens, molds, and odors
Nano AHPCO technology, germicidal UV light, washable stainless steel filter and ion generator effectively reduce contaminants and eliminate odors
Low maintenance; virtually maintenance-free for 1 year
Whisper quiet operation; no distracting noises
The Energy efficient Air Oasis Mobile Sanifier uses only 11 W of energy, saving you money and saving the environment every day
Made in the USA
Will you be the lucky winner? Enter daily for a chance to WIN and please share this page with someone who could benefit from a cleaner, happier and healthier car, RV, office, bedroom or boat!
How to Enter:
For every action below that you complete, you receive a specific number of entries. Click each individual action to enter yourself. For actions you have done in the past (i.e. you are already a fan of Air Oasis Air Purifiers or RonandLisaTheHealthyHomeDreamTeam on Facebook) just click directly on 'I did this'. The eligibility of the winner will be verified by The Healthy Home Dream Team®.
There is no mandatory entry. Each action will earn different numbers of entries into the contest. You may Tweet or share on Pinterest, Google+ or your Facebook wall for an entry once per day. All other actions will only be counted once. You must be 18 or older and reside in the United States or Canada to win. Contest ends 5/14/15 at 12:15 am ET.