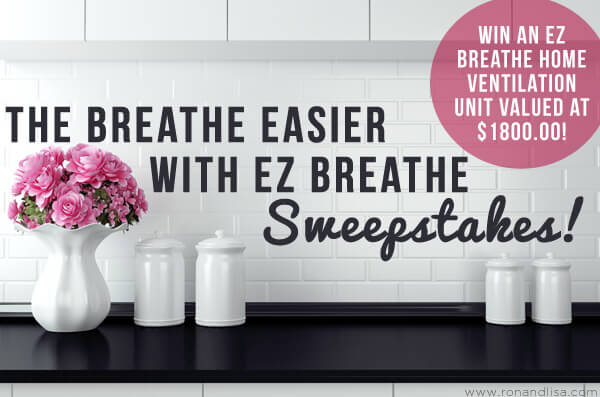 Is Your Home Sick?
Your home could be 'home' to dangerous toxins, mildew, mold, allergens and harmful chemicals. In fact, the indoor air quality in the average US home is a minimum of five times more polluted than outdoor air, according to the US Environmental Protection Agency (EPA). "We are inhaling air into our lungs anywhere from 10,000 to 70,000 times a day," said E•Z Breathe Vice President, Andre Lacroix. "Doesn't it make sense to at least consider the quality of the air we breathe?"
Hidden Pollutants in Your Home:
Enjoy a Pollutant-Free Living Environment
Poor air quality is a direct link to respiratory and other health-related issues. The good news is that improved ventilation can help prevent asthmatic reactions. The EZ Breathe® unit will reduce the triggers that aggravate asthma and allergies. In addition, moisture weakens a home's structure and causes unpleasant odors. Home moisture may also aggravate allergies and asthma. EZ Breathe® can help remove damp, contaminated air in the house much more effectively than a dehumidifier by achieving whole-home air exchanges six to ten times daily by gently drawing air throughout the home to replace the stale, polluted air being exhausted. Here's how:
Stamp Out Smells
Odors in a home can cause headaches, nasal irritation, dizziness, and nausea. Unpleasant odors are created by a lack of proper ventilation and poor air quality. The EZ Breathe® healthy home ventilation unit expels dirty air, removing unwanted smells.
High Moisture Levels Create Dangerous Molds
Mold is commonly found in basements, crawlspaces, and bathrooms. Mold-causing air moisture can be disposed with EZ Breathe®. Safely & effectively improve your indoor air with these EZ Breath healthy home ventilation unit benefits:
6 to 10 air exchanges daily
Expels allergens and pollutants
Removes odors
Low energy costs
Lowers humidity
Improves Air quality
Reduces radon
No maintenance
Quiet operation
Flexible installation
Services up to 7,000 square feet
Exhausts airborne particles, dust
10 Year Warranty
Risk-free 90 day in-home trial
"Now when we enter our house, it feels like we're walking into a new home! E•Z Breathe® has helped to solve our moisture and mold problem. Thank you!"  ~Richard & Tonya Spraggins
About EZ Breathe®
The E•Z Breathe® Ventilation System is a maintenance-free unit (can you say no air filter changes?) that helps protect your home and family from excess moisture, molds, toxins, allergies and poor air quality resulting in a cleaner, healthier living environment. It provides powerful ventilation, supporting the EPA's recommendations to use a ventilated system to reduce indoor air pollution. E•Z Breathe Ventilation System is discreetly installed in any basement, crawlspace or even garage and vented outside the home. It allows fresher, cleaner air to circulate into the space creating much needed air exchanges in what is scientifically proven to be the most polluted air quality of the home.
EZ Breathe is owned by a 2nd generation family business that has been working in homes with basements and crawl spaces for over 35 years.  They've been water proofing and sealing about 500 foundations a month during that time as the largest waterproofing contractor in the Midwest with 15 locations servicing 8 states. Their passion and commitment to helping people improve their indoor air environments is evident. They spent the last 15 years dedicated to learning about the relationship between our home and our health; indoor air quality, the home as a system, building science and how it relates to indoor air quality as well as the challenges our modern day practices pose to the quality of air we breathe in our homes. EZ Breath believes that homeowners everywhere deserve a healthy indoor air quality…and so do we!
Radically Different Control: A Non-Toxic Method with a Powerful Punch
Join the thousands of other customers who claim after using EZ Breath:
Their whole house felt different
Less odors
Fresher air upstairs too
Family members were feeling better
Need less allergy medicine
Husbands were no longer snoring
Children were no longer coughing as much
The home and it's family were living healthier lives!
Did You Know? The EZ Breathe:
Expels pollutants, allergens
Improves over all air quality
Reduces airborne particles up to 85%
Removes musty, mildew odors
Makes people healthy and happy!
Costs just $2-$4 dollars a month to operate
Ready to Win and EZ Breathe?
One [insanely] lucky RonandLisa.com reader will win an EZ Breathe Healthy Home Ventilation Unit valued at $1,800.00! Who's ready to enjoy a healthier, cleaner, and safer air for themselves and/or their family?
Will you be the grand prize winner? Enter daily for a chance to WIN and please share this page with a friend, loved one – or anyone – that could benefit from reducing mold, mildew, allergens, toxins and chemicals in their home.
How to Enter:
For every action below that you complete, you receive a specific number of entries.  Click each individual action to enter yourself. For actions you have done in the past (i.e. you are already a fan of EZ Breathe System on Facebook) just click directly on 'I did this'. The eligibility of the winner will be verified by The Healthy Home Dream Team®.
There is no mandatory entry. Each action will earn different numbers of entries into the contest. You may Tweet or share on Facebook or Google+ for an entry once per day. All other actions will only be counted once. Sweepstakes open to US and Canadian residents age 18 and over. Contest ends 7/28/16 at 12:15am PST.
Save