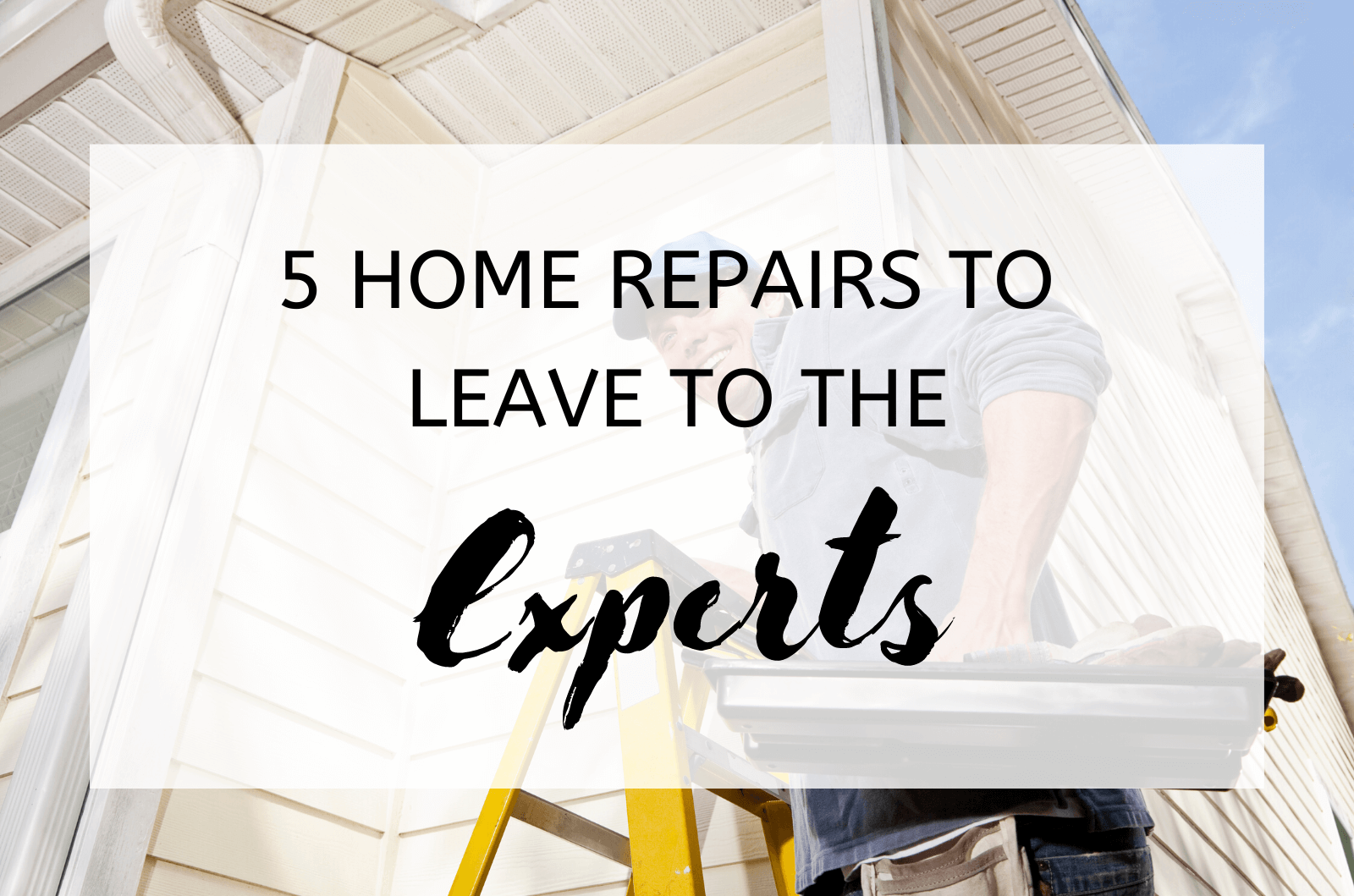 If you've ever tried to channel your inner-Bob Villa or -Mike Holmes to tackle home a maintenance project without the proper tools or skillset, you know it's not the wisest idea. Don't risk your health or your family's safety to save a few dollars; your life could depend on it.
Home repairs can be daunting, and sometimes it's easy to get in over your head. Purchasing a home is often exciting, but it can also require a lot of work. Excellent craftsmanship and superior materials in your home construction may mean that specialized tools and tradespersons are required to carry out home repairs.
If you want to fix the leaky roof in your garage, the last thing you need is for that job to fall through the roof (pun intended). You might find yourself tearing off shingles or even removing a section of plywood from the floor joists inside your house. Unless you are a contractor yourself, it's best to leave these jobs to the pros. For example, a local roofing company in Allen, Texas, performs high-quality roof repair for all areas of the Dallas-Fort Worth area. You can seek out a similar company in your neck of the woods.
5 Home Repairs to Leave to the Experts
1. Roofing
Maintenance is crucial to good home performance. A top priority should be a roof that is in good condition. Roof problems can present a safety concern and one that could cost you serious money if you wait too long to fix any necessary repairs. If the leaks are serious, it's prudent to call a licensed contractor or professional for help. You could also consider having the roof checked by an independent company specializing in home inspection, such as ProNail Roofing. The experts can make recommendations on what the best course of action is for your house's roofing needs. The price will depend on the size of the job and the type of materials required.
2. Gutters
Gutters are also an essential part of a home's roofing system and help absorb water from falling rain or snow. Grate repair may not be as expensive as other repairs, but can still be time-consuming and potentially dangerous. It's a good idea to call in an expert if you notice any leaks or signs of damage. Whether you need a new gutter or just a simple cleaning, the pros will do the job quickly and efficiently.
3. Siding
Siding has many benefits and provides one of the most affordable ways to improve your home. There are many options in siding materials and colors, which allows you control over how your home looks.
There are a few things to consider when deciding whether or not to tackle siding projects on your own. Inquire if this can be done with limited available equipment or if it requires specialized tools for safer and more precise installation.
Consider how much time and effort you want to devote to this project. In the end, you may find the job quite complex, with many variables involved in selecting the right siding materials. You might be better off leaving it to the experts so that you don't have to worry about whether or not it's done correctly.

4. Plumbing
Plumbing can be difficult if you're not familiar with it, and in some cases, it can be downright dangerous and costly. The exact price will depend on what type of plumbing issues need attention.
Some plumbing issues may be quite simple to fix by yourself, while others require the expertise of a professional. Depending on the problem and your budget, you may want to call in a plumber with years of experience and a good reputation. Ultimately, seek out an expert in your area that offers reasonable pricing and great customer service.
5. Asphalt Shingles
Different types of asphalt shingles shield homes from rain and snowfall, reducing water damage. Replacing an old roof is not an easy job, but it's something that you have to do if it's broken or damaged. If you can't afford to have a professional roofing company come out and have a look, do an internet search for "roofing estimates" or similar phrases. You'll find many companies that will offer free quotes and over-the-phone advice.
Home repairs can be pretty simple or highly complicated, depending on the project. In the end, you'll likely find it's more than worth it to have the job done right by a professional with experience and good reviews.
If your budget is tight and you'd like to save money, try researching for cost-cutting tips from local contractors and tradespeople online. Consider calling a few of them for quotes and then weighing your options based on your budget, timeframe, and skill level.