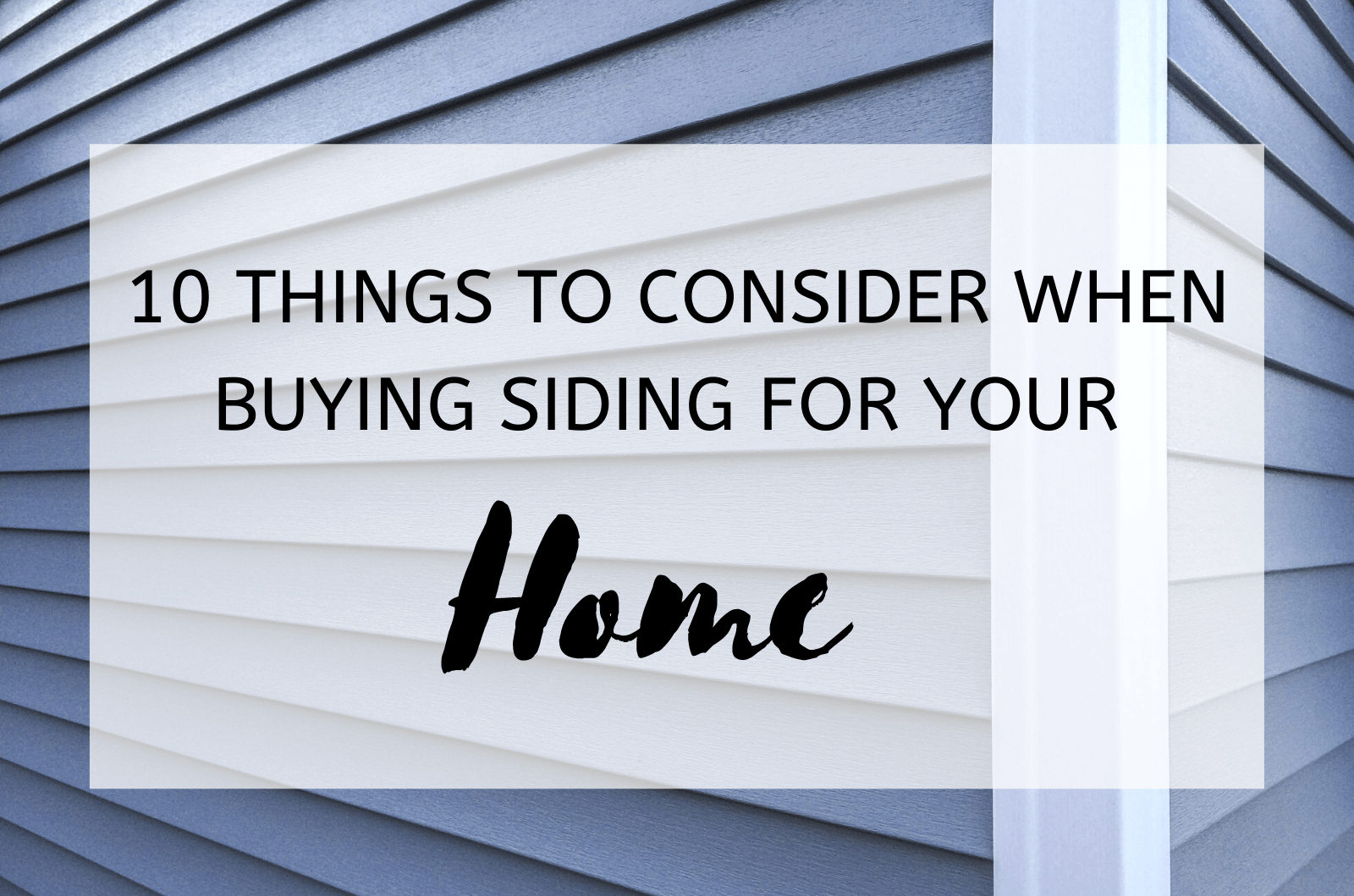 A property's siding serves both aesthetic and functional purposes. Apart from giving your building a facelift, exterior cladding can protect it from the brutal weather and help enhance your structure's energy efficiency and insulating properties.
With the numerous siding options available on the market, it can be challenging to pick the right one. Before buying, a good rule of thumb is to rely on your preferences and home requirements, for instance, the climate in your location, among many other considerations.
Here are the 10 things to consider when choosing the best exterior cladding for your home:
1. Insulating Properties
The changing climate impacts structures worldwide it's a good idea to check which siding material offers the best support for your heating and cooling system. To this end, consider looking at the cladding's R-value to save on power bills and keep your family comfortable. This value refers to a construction material's heat flow resistance, impacting its insulation. Higher ratings mean more resistance to heat and better insulation.
2. Weather-Resistance
Besides insulation, choosing weather-resistant materials for example like this siding Springfield option can help your home withstand unpredictable weather patterns if you reside in Virginia. While known to have a relatively good climate, this state sometimes experiences cold temperatures, heavy rainfall, and sweltering heat in the summer. A siding that stays resilient amid these temperature swings and strong winds can protect you and your family and provide unparalleled comfort for decades.
3. Your Building Design
Because siding materials come in all shapes, sizes, colors, and finishes, it's not hard to find one that reflects your home's design and motif. See if the siding material complements the entire look of your home, including the color scheme, finish, and shape. If you're planning to sell your home anytime soon, a well-chosen cladding design can enhance your property's curb appeal and resale value.
4. Durability and Lifespan
An exterior wall cladding material should last for several years. Generally speaking, any cladding material is capable of protecting your building from harsh elements such as hail, heavy downpour, heat, and sun exposure. However, these weather disturbances, including pests, impact siding materials at different levels. For instance, wood cladding is more vulnerable to insects and pains and less resistant to fires than the other options.
5. Maintenance Requirements
Learn about the maintenance requirements for each type of cladding material so you'd know what to expect. For instance, some materials need to be re-caulked, re-painted and resealed at least once annually to keep them in great shape. Others require frequent cleaning while others don't. It's crucial to know how to care for your siding for optimal performance.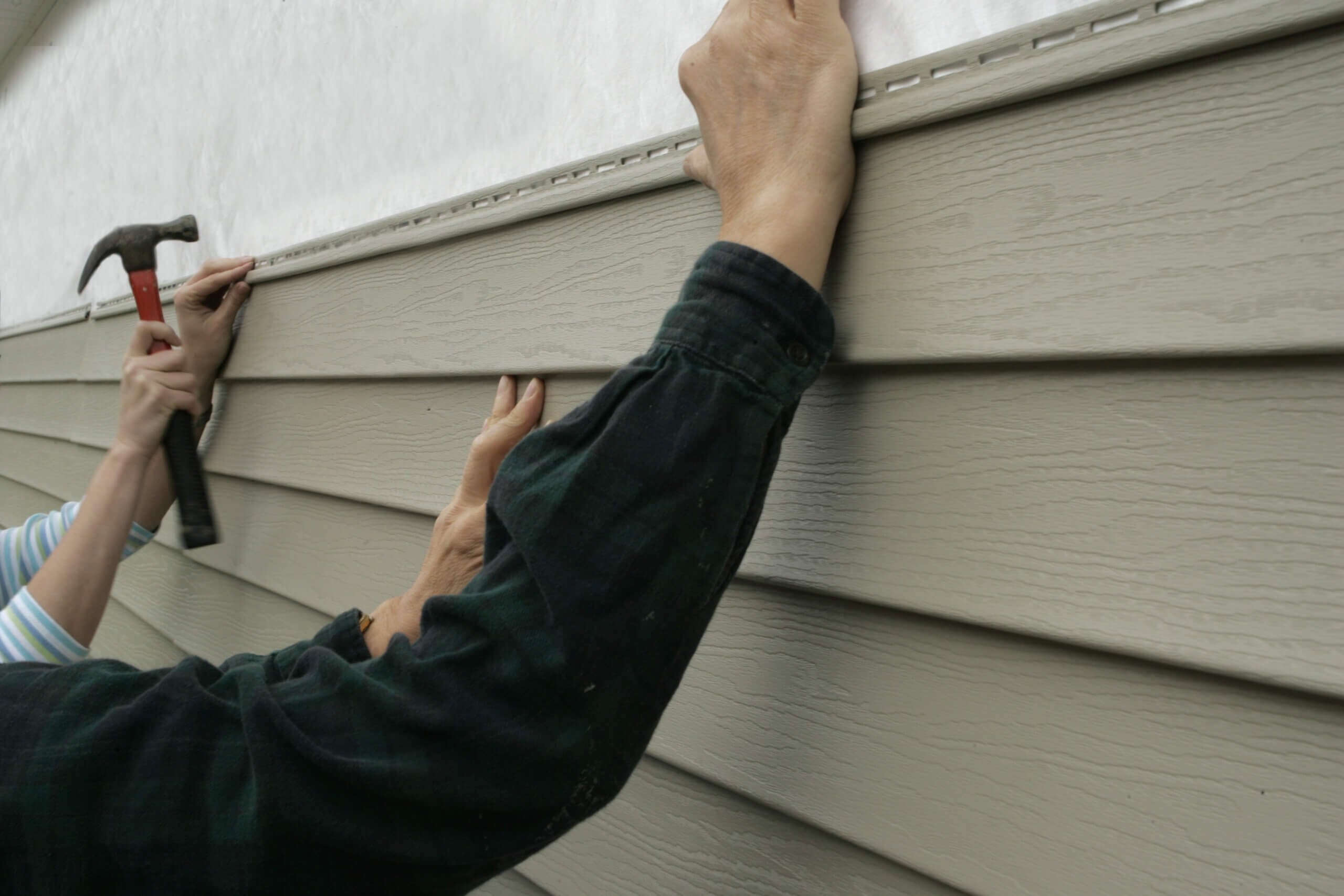 6. Siding Material Options
As mentioned, there are several cladding material choices available on the market today. And thanks to technology, manufacturers can make them look great and increase their lifespan while staying affordable. The most common siding options include:
Vinyl
Fiber cement
Engineered wood
Aluminum
Bricks
Fiberglass
Stucco
Solid wood
7. Benefits
Always look at the advantages of choosing one material over another. For instance, vinyl siding remains the least expensive of the lot, but production takes a toll on the environment. According to the United States Census Bureau, vinyl siding was used in 27% of newly-built homes in 2017.
After conducting research, consider creating a comparison table or chart to weigh the pros and cons of each siding option for easy reference.
8. Downsides
Knowing the disadvantages of using a specific cladding helps you decide whether these issues are deal-breakers. As such, you'll be able to avoid a particular material and move on to the next choice. For instance, vinyl is the most popular due to it having the lowest price tag. However, if you put a premium on lifespan without considering the costs, you'll be better off using bricks.
9. Budget
The entire project cost will depend on the material you choose, the technology used to create it, additional features, and your location. For example, the cheapest siding can set you back at least USD $3,000 for a 1,500 square foot property. If your old home needs re-cladding, you might spend a few more bucks to pay experts to remove asbestos correctly if present.
10. The Contractor's Competency
Contractors charge different installation rates for various siding materials. A contractor's expertise is critical to your project. In choosing a siding company, don't jump at the one with the cheapest quote unless you've performed a background check. Remember that you often get what you pay for, so you might be in for a sloppy service if you fail to perform due diligence.
Choosing the right siding requires you to consider the points discussed earlier. It means you shouldn't solely rely on your preference but consider the features of each material. At the same time, understanding the climate in your location is crucial and the professionals you pick to install it. Ultimately, a good siding project entails a perfect balance between your personal preference and your home's structural needs.