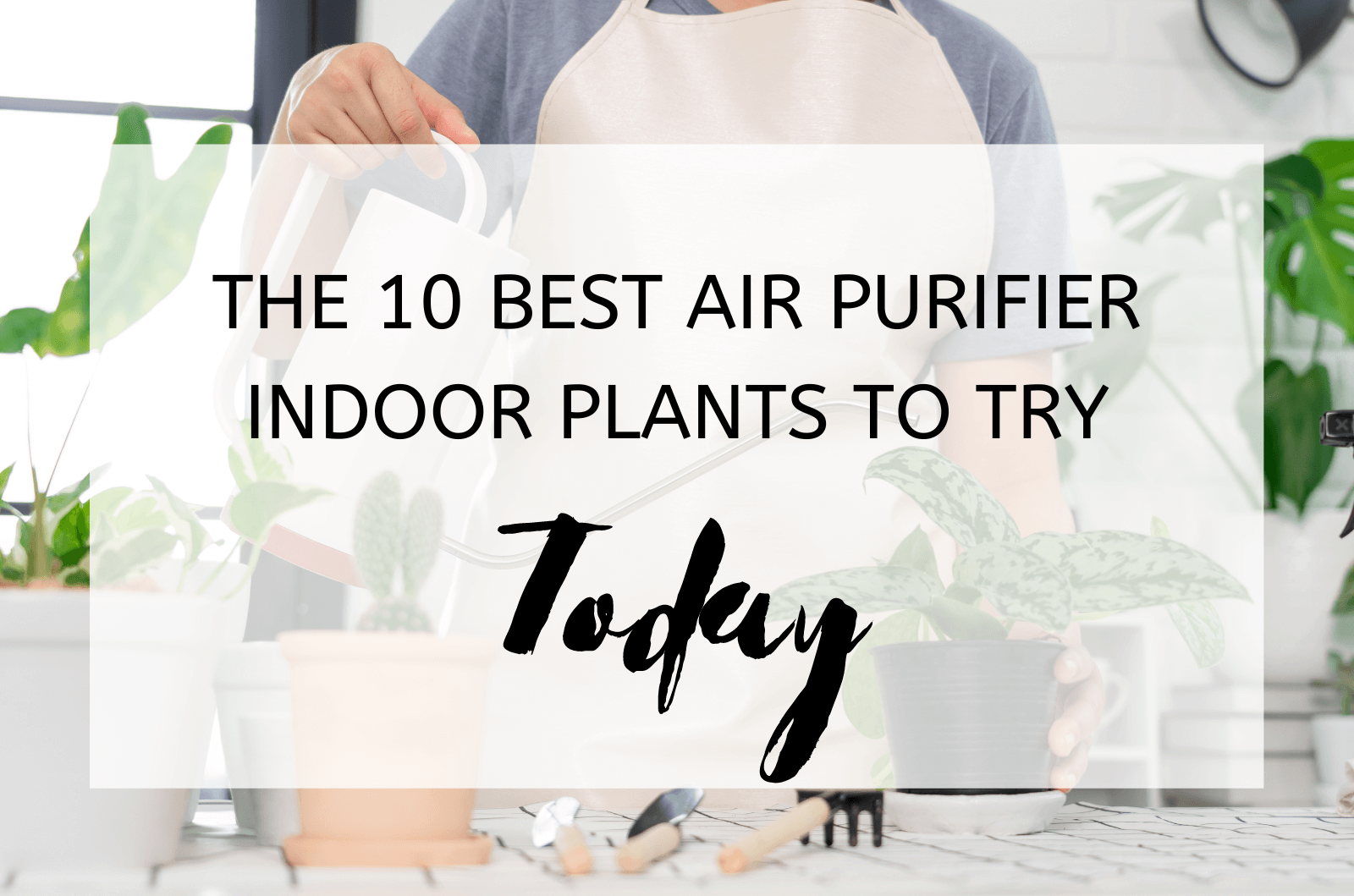 With the current rate of air pollution, having the best air purifier indoor plants is a necessity. Are you aware of the best indoor plants to have?
Scientists have long suggested that buying the right air purifier indoor plants can help you eliminate toxins in the air you breathe, leaving your home fresh and healthy. This means that air purifying plants make your home beautiful and ensure you breathe clean air.
There is no secret that plants are excellent for keeping the air fresh and clean. However, some air purifying plants tend to be better than others. While helping your home HVAC system, these plants go a long way in boosting your health and mood.
Discover the ten best air purifier indoor plants for your home below.
What Are Air Purifier Indoor Plants?
Air purifier indoor plants have been around since a NASA discovery in 1989, which showed the benefits of air purifying plants in a home setting. These are plants that help eliminate indoor toxins, including benzene and other harmful chemical substances, from the air you breathe.
Best Air Purifier Indoor Plants Review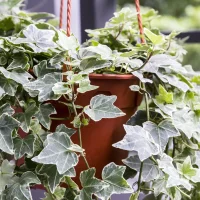 The Variegated English Ivy will incorporate a touch of elegance and timelessness to any sunroom or garden with the simplistic beauty of the cascading and climbing vines.
This easily recognizable ivy is commonly associated with being an outdoor decorative plant, however, this climbing vine will also do remarkably well indoors so long as it is properly maintained.
The Variegated Ivy lacks higher levels of chlorophyll resulting in the muted green with yellow or white coloration, making it the perfect accompaniment to a variety of other plants.
Pros
Thrives as a sturdy yet low maintenance ground cover
Easily adapts to various climates
Excellent for living spaces
Cons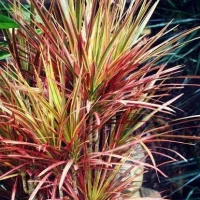 The Red Edged Dracaena or Madagascar Dragon Tree is on NASA's list of top 10 air cleaning plants. This amazing natural air purifier doesn't just add oxygen to your home. It filters and removes pollutants, toxins, and carcinogens including benzene, formaldehyde, trichloroethylene, xylene, and toluene! These chemical compounds are thought to be responsible for Sick Building Syndrome so order a Dracaena or 3 for your workplace and your home to help keep you healthy!
It is hard to believe a simple houseplant can decrease your risk of cancer, asthma, allergies, auto-immune disorders and other diseases, but by filtering out harmful chemicals that is exactly what the Red Edged Dracaena does. For ideal purification NASA recommends a plant for every 100 square feet of living space.
Pros
On Nasa's top 10 air cleaning plants!
Natural air purifier – removes toxins from your home
Very easy to grow
Just water when the soil dries!
Cons
The Dracaena family of plants is always incredible for air purification. This product is no exception here. The Dracaena Massangeana is excellent at eliminating various toxins from your indoor air, including formaldehyde, carbon (iv) oxide, benzene, trichloroethylene, and xylene.
According to multiple reviews, this plant has a hardy nature and can thrive in harsh conditions. However, it is not the perfect choice for pet owners due to its toxicity.
Pros
More natural way to remove toxins
Beautiful living spaces
Can thrive in harsh conditions
Cons
Highly toxic to pets and kids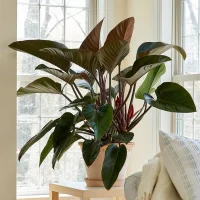 The red congo philodendron will add awesome color and texture to your living space while cleaning the air! This phenomenal houseplant is extremely low maintenance. While it prefers bright indirect light, it can adapt to lower levels of light.
Pros
Living air purifier cleans the air in your home
Adaptable to medium levels of sunlight
Easy to grow
Cleans the air
Cons
Fast growing and will need to be repotted every so often
Costa Farms have a reputation for growing and selling some of the best air-purifying plants on the market, and the peace lily is no exception. This plant may be relatively smaller than others on this list.
However, its air purification capabilities in compact spaces cannot be overstated. On the downside, you might want to be careful with this plant, especially if you have kids.
Accordingly, it brings a floral scent that might not be pleasing to people with asthma.
Pros
Aesthetically pleasing
Perfect for smaller rooms
Highly efficient
Cons
Produces unpleasant floral scent
Aloe Vera is a well-known air purifier, and it comes as no surprise that Costa Farms have this amazing product to make your indoor air fresher and healthier.
Apart from being great for the skin, this product has excellent air purification properties, perfect for eliminating different air pollutants such as volatile organic compounds, including carbon (ii) oxide, formaldehyde, and benzene.
However, the plant is toxic to pets, while its thorny leaves pose safety hazards to kids.
Pros
Has multiple health benefits
Relatively affordable
Easy to maintain
Cons
Highly toxic to pets
Horny leaves
The Snake Plant is one plant species that can survive in harsh conditions, such as limited water and sunlight. This aspect makes it easier to maintain, especially for beginners. Besides its beautiful aspect that makes it a great addition to any living space, it is also an excellent air purifier.
Pros
Can survive in harsh conditions
Easy to maintain
Excellent addition to your living space
Cons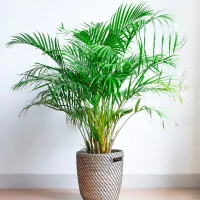 If you're looking to fill your home or garden with a tropical flair, the Areca Palm Tree is a wonderful addition! This plant is easy to pot and bring indoors for colder climates, and it adds some beautiful greenery to your living space.
This plant also has some wonderful features, like its air-filtering and ability to remove irritants for some truly fresh air indoors. It grows to a modest size inside, but if you're hoping for it to grow much larger in a more southern climate, plant it in your yard for more height.
Since this plant thrives in low light and can withstand high levels of heat, maintenance will be a breeze! Plus, it's not too particular about soil or too much water, which is an added bonus.
Pros
Filters the air for cleaner living space
Great for homes up north needing some greenery
Low-maintenance and durable
Cons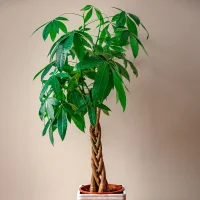 If you're on the search for a low-maintenance tree with a vibrant look, the Money Tree is a wonderful choice! Though this grows a different type of green than money, the tree itself is fabled to bring good luck and fortune to those in its possession.
The glossy green leaves add some gorgeous color, and since the trunks are secured, you won't have to do anything to keep their shape. It does it for you! It'll liven up any space in your home, and its compact size makes it perfect to add to your home office or indoor garden!
Plus, it requires little sunlight and watering, making it a no-fuss addition.
Pros
Perfect bonsai for beginners
Can be grown in a small pot away from direct sun
Low-Maintenance
Great for purifying the air indoors
Cons
Highly susceptible to root rot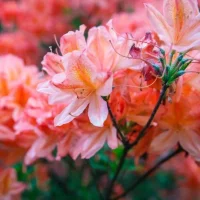 The popular Rohan Salmon Azalea is making a pop with its amazing blooms. When spring hits, its blooms will cover this azalea making it quite the ideal go to azalea. It grows best in sun or shade and in acidic soils. They work great in natural areas that have many pines or pine straw as a ground cover.
Pros
Attracts butterflies and hummingbirds
Grow in sun or shade
Cons
Only gets 2-3 Feet tall and wide
Best Air Purifier Indoor Plants FAQs
How many air purifier indoor plants do I need for my home?
The more you have, the better. You might need a plant for every 100 square feet to reap the most benefit from these air-purifying plants.
How Do Plants Purify Air?
Plants absorb carbon (iv) oxide, light, and other volatile organic compounds through leaves while producing oxygen.
Are air purifier indoor plants better than commercial air purifiers?
There is no better product than the other. However, both plants and air purifiers are perfect when used together because they have advantages and disadvantages that make them perfect for complementing each other.
Can air-purifying plants filter Covid?
No directly. However, they can reduce the transmission of Covid by modulating indoor humidity.
Conclusion
Air purifier indoor plants are excellent at removing toxins from your living space. However, one plant can never be enough to get the job done.
You might want to find other alternatives, such as purchasing high-quality air purifiers to ensure perfect indoor air quality. Combine the two, and you will have a healthier, fresher living space.