Organic Baby University is the only site on the internet with a complete A-Z guide to a green, organic pregnancy and baby and child. They are also the only site that uses animated, fun, cartoon videos to get this information across. OBU makes it fun and interesting to learn about why and how to be more green and organic for the health of your fertility, pregnancy, baby and family. They give real world tips that save money and creative ways to protect your children.
Everyday chemicals have been linked to infertility, obesity, cancer, ADD, asthma and other diseases that are on the rise and affecting our children. Even autism is believed to be caused or triggered by environmental factors. Since 1980, autism rates have gone from 1 in 10,000 to 1 in 100 (1 in 38 boys), asthma rates have increased buy 50% (some reports say as high as 80%), 1 in 6 children now have a developmental disability. The statistics are scary!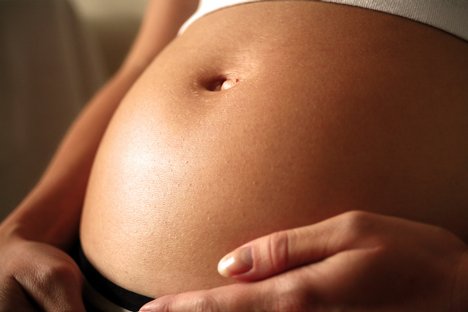 It is never too late to protect your unborn fertility, unborn child or family. Any small change can make a big difference in your family's health! They just make it entertaining, fun and easy!! You don't have to tons of research anymore – OBU  did it all for you!
OBU offers full service support for moms-to-be and current moms to answer any questions, and get them connected to other moms with the same concerns. They also offer over $300 in coupons to green and organic companies for products they would be buying anyway! Everything from water filters, to organic food, baby products, mom's personal products, organic crib mattresses etc.
Organic Baby University currently offer two tiers of service – the online classes only – each is $9.99. For a limited time they have reduced the cost of their full service green baby consulting from $85 to $36!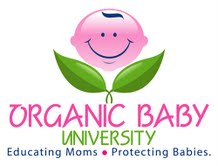 BIG BABY GIVEAWAY!
In honor of healthy children, we are working in conjunction with Organic Baby University to offer several giveaways to you, our readers!! They offer education and support to protect your new family from before conception through childhood.
5 Winners will receive a free class package which includes:
Organic Pregnancy Class & Organic Baby Class videos.
Each class contains over 40 short videos. 40 subjects covered!
($19.98 value)
2 Winners will receive a full service packages which includes:
Organic Pregnancy and Organic Baby Class Videos; Monthly Online Educational Webinars; Monthly Online Educational Webinars; Printable Guides and Checklists; Group Calls; Over $300 in exclusive savings toward green, organic products you need during pregnancy and for your new baby and more!
($85.00 value)

RULES:
Enter to win from 3/13/11 through 4/30/11.
You can enter as many times as you'd like for more chances to win,
but must post a new comment for each individual entry you make.
You must have a public Blogspot account or post your email address with
each comment you make so we can easily contact you if you win.
MANDATORY ENTRIES:
"Like" Green Nest Facebook page and post that
Healthy Home Dream Team sent you.
ADDITIONAL ENTRIES:
Post a new comment for each one you do and you can
do these as many times as you'd like for more chances to win.
Follow RonandLisa on Twitter
Subscribe to the Green Nest newsletter
Visit Green Nest and post a link to your favorite (or wish list) baby product.
Tweet – Win lots of green goodies from @ronandlisa ~ http://healthyhomedreamteam.com
Follow Healthy Home Dream Team on Networked Blogs
Update your Facebook status to let your friends know –
I just entered to win lots of eco-friendly goodies at Healthy Home Dream Team ~ http://www.healthyhomedreamteam.com