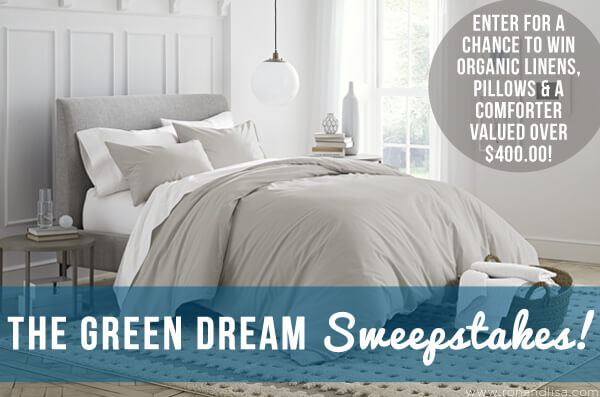 You are (hopefully) spending a third of your life sleeping. This means that when you're ready to improve the health of yourself and your family – what you sleep on, what you breathe in and what your body absorbs for eight-plus hours a night – should be a top priority. A cutting-edge kind of comfort and luxury does exist today thanks to organic innovations and there's a special company that's been doing the green thang before sustainability was hip and eco-friendly was a buzzword. Meet our friends, Under the Canopy.
The people at Under the Canopy have been designing bedding for your needs, preferences and optimal health for over two decades. In fact, from the cotton on the farm to the pillow under your head, every step of Under the Canopy's sourcing to production is third-party certified. Ohhh, and not just one certification; they adhere to six certification standards to assure your health, the planet's well-being and the workers welfare who create the products. Under the Canopy is (rightfully) proud to call themselves, the most sustainable home brand on the market.
The "F" Words in Conventional Bedding
It's an unfortunate reality that the majority of conventional bedding is laden with chemicals that cause harm to people, pets and the planet. Besides the fact that 25 percent of the world's insecticides are sprayed on cotton, here are some additional health risks, or "F" words, found in traditional linens and bedding: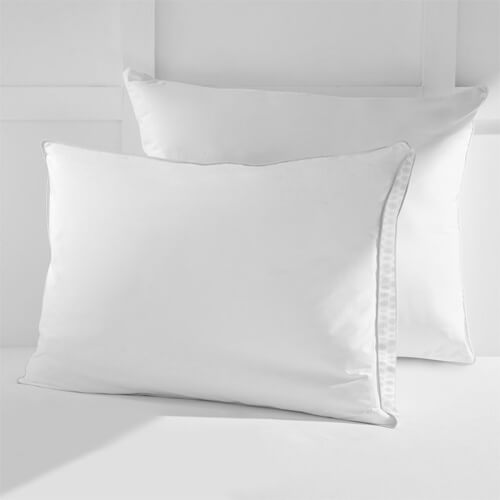 1.) Fungi
The majority of people are not washing their bedding regularly, not replacing their pillows every two years, or using the correct pillow. Rather, most people are sleeping with a variety of uninvited slumber party guests including: dust mites, bacteria and fungi. Don't know about you, but that's not our kind of party.
Recent studies show that an average synthetic pillow is home to millions of fungal spores. These are the same biological contaminants responsible for triggering asthma and allergies. In addition, your bedding creates a breeding ground for dust mites that feed off your dead skin cells and breed in the moisture you lose while sleeping. Those people allergic to dust mites literally continue the cycle, night after night.
2.) Formaldehyde
Yes, formaldehyde is from your science class, was used in embalming the deceased by the Egyptians and has somehow found its way into your home and bedding. As an inexpensive preservative, formaldehyde is used in pillows, textile, and other products to keep the fabrics from wrinkling. Think about 'wrinkle-free,' 'easy-care' and 'no-iron' labels and avoid anything with this label and look instead for organic certifications.
Exposure to formaldehyde is toxic to your health. If you're waking up fatigued or experiencing lingering headaches when hitting the pillow or upon rising, this can be an acute symptoms of formaldehyde exposure. Did I mention formaldehyde is a carcinogen, a cancer-causing agent? Yeah, kind of important.
The Under the Canopy Difference
Under the Canopy uses only organic materials to assure no formaldehyde or pesticides are contained in the fabrics. The entire line is manufactured with no harsh chemicals, toxins, or heavy metals to protect your skin and our world's waterways.
In fact, were offering you a chance to win an organic cotton 300TC sheet set (color & size of your choice*), an organic cotton brushed percale duvet & 2 shams (color & size of your choice*), one all season down alternative hypoallergenic comforter, 2 down alternative hypoallergenic pillows. That's a total retail value of $429.98! Who's ready to win? Enter below:

From Farm to Bed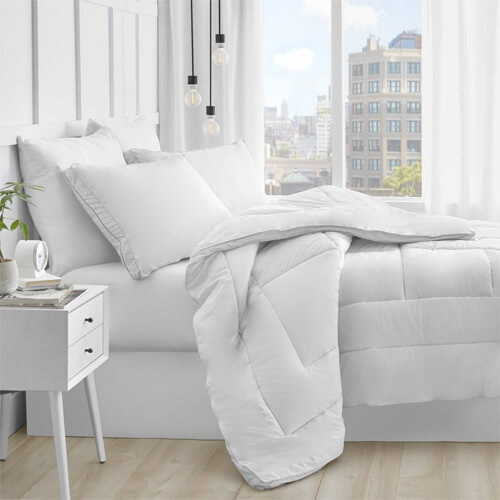 Under the Canopy offers sustainable solutions for a healthy life through their organic bed, bath and baby line. Investing in the health and well-being of your family is essential. Under the Canopy bedding has all the features you need to create a comfortable and hazard-free sleep sanctuary.
The Pillows
Lay your weary head down on super soft, sustainable and cozy pillows. The 100 percent certified organic EcoPure pillows by Under the Canopy have been repurposed to deliver a comfortable and softer sleep with fill made from post-consumer plastic bottles. The pillows are void of chemicals, bleaches and other toxins.
Duvet Cover Sets
The EcoPure Organic Essentials Bundle set contains everything you need for a truly sustainable sleep experience with each product ethically made from the finest 100% organic cotton. The products are hypoallergenic, and free of chemicals. The bundle comes with a white sheet set, comforter, and two Standard pillows. Not only are we giving you the chance to win your own set, but every product in this bundle is ethically made with the finest 100% organic cotton, is hypoallergenic, and is free of toxins.

Alternatively, choose the Organic Cotton Brushed Percale Duvet Cover Set. The duvet-and-sham combo is made from 100% GOTS (The Global Organic Textiles Standard ensures the organic status of textiles) Certified Organic Cotton  – and boasts a heavenly soft, brushed percale texture. They're also Oeko-Tex Certified, so no toxic chemicals, heavy metals, or bleaches were used in the dying process.
The EcoPure Organic Comforter
The EcoPure Organic Comforter combines organic cotton, shell cotton, and the EcoPure technology for unmatched comfort. It is lightweight and warm. A single night under this bedding and you'll be snuggling your worries away.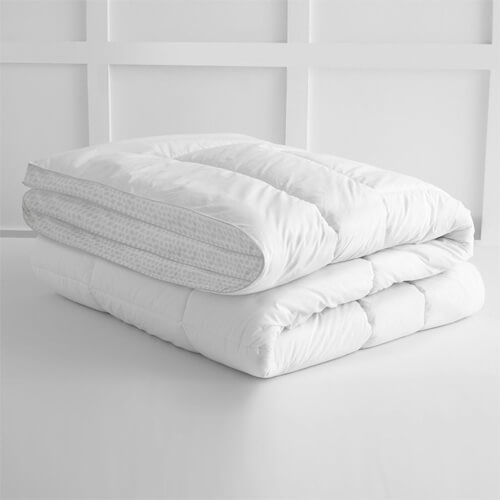 The GOTS Certified Organic Cotton sheets
The beautiful GOTS certified organic cotton sheet boast a percale 200-thread count. Remarkably, these sheets become more dazzling with every wash. Their soft and elegant feel will have you sleeping like a baby.

The Under the Canopy Difference:
Safe, organic bedding for you and your children
Long lasting comfort
Contains no harsh chemicals, toxins, or heavy metals
Contains no formaldehyde or pesticides
Durable and quality products
Products that comply with the highest set of standards and certifications
Enter to Win
We're offering a chance to win y a chance to win an organic cotton 300TC sheet set (color & size of your choice*), an organic cotton brushed percale duvet & 2 shams (color & size of your choice*), one all season down alternative hypoallergenic comforter, 2 down alternative hypoallergenic pillows. That's a total retail value of $429.98! Who's ready to win? Enter below: