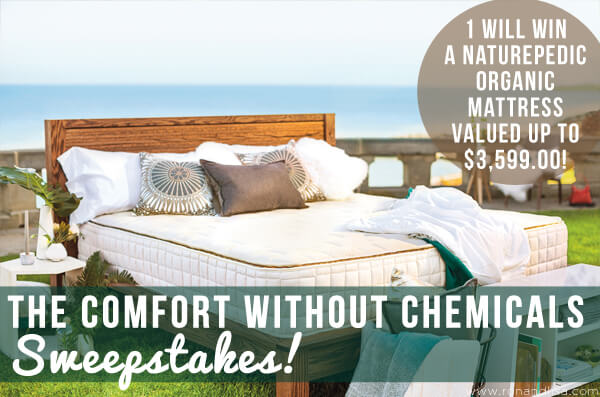 Sleep is central to a healthy and happy life. Research shows that a good night's sleep helps the body fight disease and maintain balance with its surroundings, making it one of the most important factors in overall health. The quality of sleep can also affect your relationships and productivity.
So how do you ensure a great night's sleep? Obviously comfort is important as is back support and proper spinal alignment. But there's another issue that's often overlooked – the materials you surround yourself with while you snooze. Many mattresses on the market contain chemicals that are unnatural and can affect your sleep and your overall health.  Since you spend one-third of your life sleeping, it only makes sense to avoid these harmful chemicals including: vinyl/PVC and polyurethane foam, perfluorinated chemicals (PFCs), questionable fire retardant chemicals, and antibacterial biocides. Naturepedic does the hard work for you.
Meet Naturepedic
Naturepedic Organic Mattresses are made using organic and non-toxic materials instead of conventional – and potentially dangerous – synthetic materials. Naturpedic believes that a person's sleep environment should be a comfortable, healing retreat to escape from the plethora of chemicals we're bombarded with on a daily basis. Watch the video below and learn why organic matters:
Guess what? We're offering you a chance to win your own Naturepedic Organic Mattress. One Grand Prize Winner will receive a Naturepedic EOS Classic Mattress in their choice of size. That's a total value up to $3,599.00. Who's ready to win? Click below to enter now:

The EOS Classic Mattress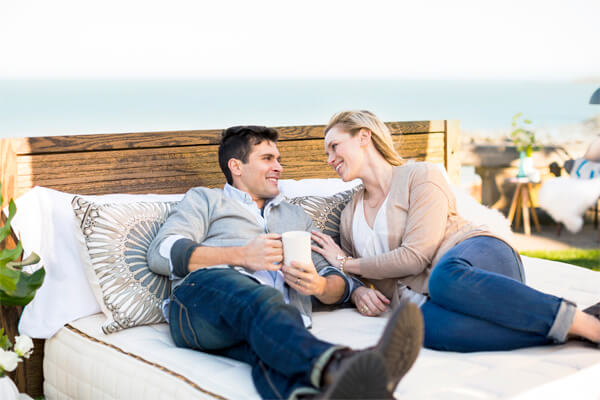 The Naturepedic EOS Classic Organic Mattress has a three inch layer of organic latex or encased microcoils which provides exceptional comfort over an 8" support layer of encased steel coils. The mattress also allows you to customize your sleep experience by transforming it from extra-firm to plush. You can also split the comfort levels on both sides of the bed, making the EOS Classic an excellent mattress for couples with different sleep needs. If you're not sure which mattress to choose, just try one! You can always swap out your comfort layer(s) for free within 90 days and only pay for shipping.
In addition, the EOS Classic Organic Mattress uses a PLA comfort layer for resiliancy and moisture-wicking to keep cool while you slumber. A plant-based material, Naturepedic's PLA is made from GMO-free plant starch that won't off-gas dangerous chemicals.
The Proof is in the Certifications
All Naturepedic products have earned the following certifications:
Global Organic Textile Standard (GOTS)
All latex is certified to the Global Organic Latex Standard (GOLS)
The UL/GREENGUARD Gold Certification standard for emissions
Non-GMO verified
OCS100 Organic Content Standard
Formaldehyde-Free verified
Forest Stewardship Council (FSC) via the Rainforest Alliance
MADE SAFE certified to ensure ingredients are not known or suspected to cause human health harm

Why Choose a Naturepedic Organic Mattress?
Certified Organic Cotton
Certified Organic Wool
Organic Latex
Organic Cotton Encased Coils – Support
Organic Cotton Encased Coils – Comfort
Fire Protection – Done The Right Way (No Harmful Flame Retardants)
No Questionable Chemicals
Roll-packed for easier, more affordable shipping
Easy assembly – setup takes as little as 15 minutes with two people
Made in USA with domestic and imported fabrics and components
20-year limited warranty
90-day money-back guarantee
Family owned
Organic Made Easy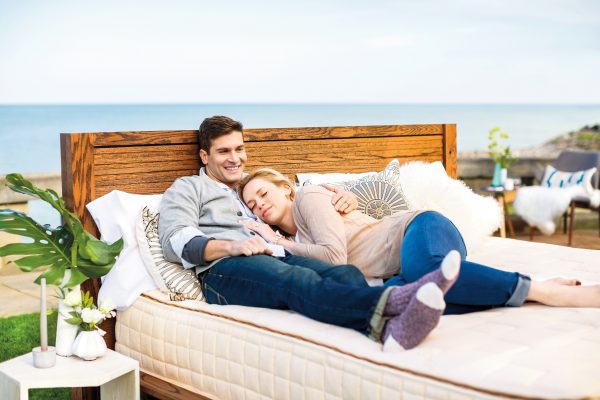 With a wide array of offerings including an adult, kids and baby collection, Naturepedic also offers mattress pads, toppers, pillows and sheets to keep you safe and free from harmful chemicals during the eight most important hours of your day. From an entry level price point that offers a certified organic mattresses free of chemical flame retardants to a luxury series comprised of ultra-premium coil system, heirloom quality, hand-assembly, certified organic latex, organic wool, and organic cotton fabric and filling with pillow top options – Naturepedic has you covered.
All Naturepedic Organic Mattresses keep you cool via the natural materials while offering excellent back support and pressure point relief without exposing you or your loved ones to dangerous, toxic chemicals. In fact, the materials meet and exceed all federal and state flammability standards naturally.
Enter to Win
We're offering you a chance to win your own organic mattress. One Grand Prize Winner will receive a Naturepedic EOS Classic Organic Mattress (winner selects size). That's a value of up to $3,599! Who's ready to win? Click below to enter now! Open to residents of the US. Sweepstakes ends 7/4/18. Whatcha' waiting for? Share with a friend or loved one who would love a cozy, organic night's sleep. Enter now: