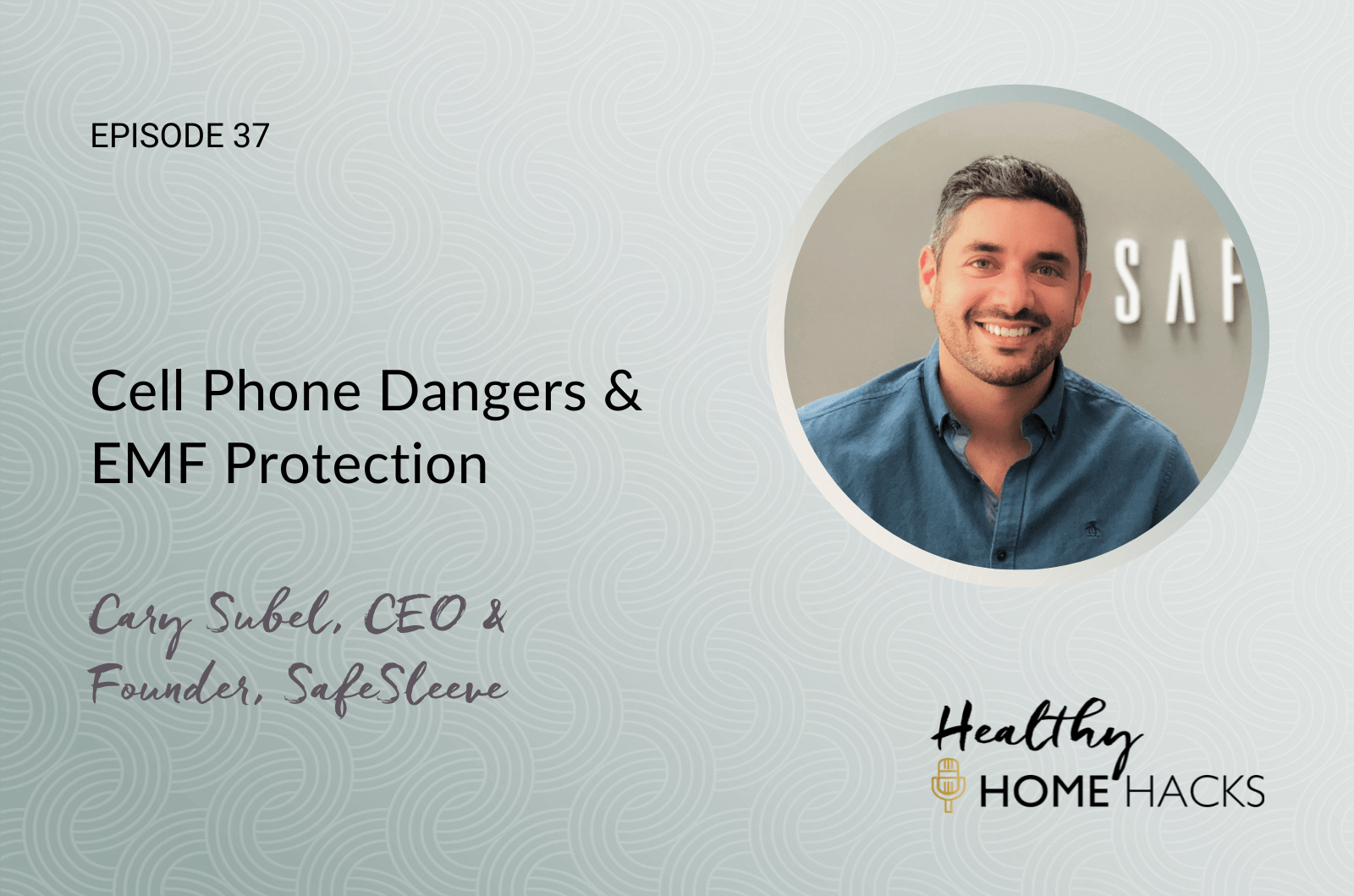 You're likely part of the 4.88 billion mobile phone users worldwide. Today, 2.52 billion more mobile connections exist than there are people worldwide making cell phones making the fastest-growing human-made technological phenomenon ever. So, what's the problem with all of this wireless radiation besides the fact that the World Health Organization classifies RF (radio frequency) radiation from cell phones as a Group 2B carcinogen; possibly carcinogenic to humans? A 10-year study by the National Toxicology Program of mice and rats exposed to radiofrequency radiation from cell phones, found: DNA damage in some of the animal groups tested, children were the most vulnerable to cancer risk due to their skull thickness and developing brains and increased rates of cancer were found in male rats exposed to cell phone radiation.
In this episode, a former engineer and founder of SafeSleeve, Cary Subel, shares technology for EMF protection that is certified in an FCC laboratory. We leave you with some simple ways to reduce your radiation exposure and protect yourself and your loved ones (and a special discount code for listeners).
Listen to all episodes of Healthy Home Hacks on your favorite podcast app
Rate, Review, & Subscribe on Apple Podcasts
"I love Ron & Lisa and Healthy Home Hacks." <– If that sounds like you, please consider rating and reviewing our new show! This helps us support more people — just like you — regain their health, protect their loved ones, and enjoy more energy. Click here, scroll to the bottom, tap to rate with five stars, and select "Write a Review." Then be sure to let us know what you loved most about this episode or the entire show.
Also, if you haven't done so already, subscribe to the podcast. Subscribe now!
Episode Links: