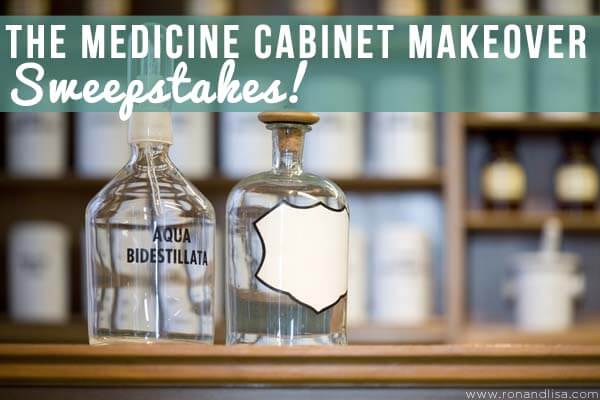 ENTER TO WIN !
Balance, Renew, Peace for Pause, Smile, Watch Your Mouth & PrimiTooth
Valued at $210.00
in the…
Medicine Cabinet
Makeover
Sweepstakes!

Well Scent is a holistic apothecary of organic and wildcrafted botanicals that strongly support wellness and well-being. The CEO and Founder of Well Scent, Stacy Shuman, created the formulations for Well Scent which greatly helped in her own healing from Late Stage Lyme Disease. The company's intent, as they say, is:
"To share with those wishing to cultivate more sweetness in their lives with sublime alternatives to the toxin laden products commonly found on store shelves now."
I dunno about you…but, this is a brand that I support! Tweet: I love the concept of giving your body what it needs to heal vs loading toxic junk (w/ side effects into your body) to mask the root problem. We replaced our medicine cabinet years ago when we discovered the therapeutic benefits of essential oils. Let's face it – they've been around and stood the test of time far longer than synthetic drugs. Ron and I adore Well Scent's Health & Wellness line, their Emotional Blends line (Prozac…meet your arch nemesis) and Well-Prescript line of natural healing remedies for liver, histamine, trauma. In the 14th century, the 4 Thieves was created when four thieves in France covered themselves with cloves, rosemary, and other aromatics while robbing plague victims without getting ill. It smells heavenly (we diffuse it as a natural air freshener) and can be used:
to support your immune system
to your dishwater or dishwasher to thoroughly clean dishes and eliminate odor
in your home or office to help eliminate airborne bacteria and mold
"Well Scent believes in living with intention. We focus on leading a kind life, respecting nature, and honoring our bodies' natural ability to heal. We commit to integrity and choose gratitude, and we hope that each and every one of our customers feel the genuine thanks and the love we hold for them when they walk away from interacting with a member of our small team."
Did You Know? Well Scent Products Are:
100% Organic & Wildcrafted
Doctor recommended (M.D., N.D., D.D.S)
Original and proprietary formulations
Individually handcrafted
Well Scent Botanicals Are:
100% chemical and preservative free
Contain no parabens
Contain no phthalates
Each batch is individually handcrafted and tested
Why Choose Well Scent?
One lucky winner will win 6 products to start their very own medicine cabinet makeover valued at $210.00. Will it be you? Enter daily and please share this page with a loved one or someone you care about. And we'll leave you with a few more reasons to well, loOoOve Well Scent:
1.)  They carefully source the very best quality oils available on the market; organic + wildcrafted oils.
2.)  They choose sustainably farmed whenever possible. Their proprietary blends are nuanced.
3.)  They use very expensive and rare oils in many of their blends, such as jasmine, helichrysum, blue lotus, rose otto, etc.
4.) They're a boutique business.
5.)  They're run entirely by women. Of the five women, four are personally affected by Lyme disease.
6.)  They GIVE BACK to the community by regularly gifting items or donating money to charities, non-profits & fundraisers.
7.)  They energetically imprint their blends for healing in several ways. They bring positivity into the space, mitigate EMF/RF exposure, and label bottles with words (healing, transcendence, peace, abundance & love). The latter is based on the work of Dr. Emoto. Dr. Emoto gained worldwide acclaim through his groundbreaking research and discovery, that water is deeply connected to our individual and collective consciousness. He is the author of the best-selling books Messages from Water, The Hidden Messages in Water, The True Power of Water.
8.)  They recycle and choose products that support their business that ALSO support the environment.
9.)  All of their blends are individually handcrafted in SMALL batches.
10.)  They do NOT have a cheesy, pushy sales team.
11.)  They are supported by doctors (MD, ND, DDS) and practitioners!
How to Enter:
For every action below that you complete, you receive a specific number of entries. Click each individual action to enter yourself. For actions you have done in the past (i.e. you are already a fan of Well Scent Apothecary or RonandLisaTheHealthyHomeDreamTeam on Facebook) just click directly on 'I did this'. The eligibility of the winner will be verified by The Healthy Home Dream Team®.
There is no mandatory entry. Each action will earn different numbers of entries into the contest. You may Tweet or share on Pinterest, Google+ or your Facebook wall for an entry once per day. All other actions will only be counted once. You must be 18 or older and reside in the United States or Canada address to win. Contest ends 6/14/14 at 12:01am ET. Click here for complete terms and conditions.