By guest blogger, Chef Tanya Fuqua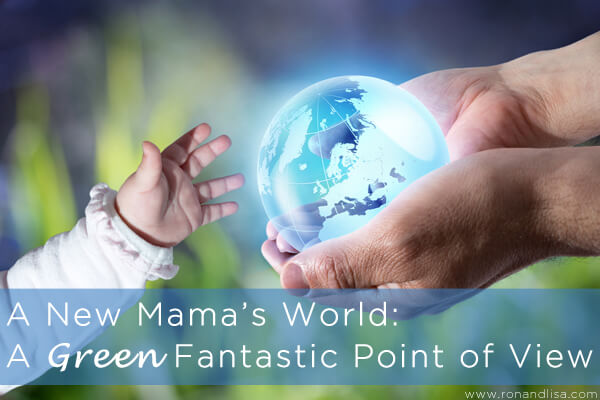 Boy – they tell you life will be different, but you're never really prepared for the changes that life as a first time mom will bring! You love your new role, but how do you maintain your previous healthy routine with this new more complicated AND time consuming one; all without sleep? When my son was born, I realized the same habits I'd experienced before as a busy restaurateur prior would help me cope with my new life as well.
Let me share this whole new world with you…
I have always been a big believer in time-saving techniques for the kitchen and that's become more important now than ever. If you don't have a rice cooker, I'd suggest investing in one pronto. There are so many great options on the market today and they cook more than just rice. I use mine for all types of organic whole grains. Nutrient dense quinoa, barley – even steel cut oats – is a perfect way to get your B-vitamins, calcium and protein. I make a full pot and divide it up for my freezer so they are ready to go any time. I use the same technique for beans. Once a month or so, I cook large pots of black beans, garbanzos, mung beans or cannellini beans. My other time saving kitchen technique is to pre-chop all of your veggies. I regularly pre-chop onions, broccoli, kale and peppers. You can store them airtight in the fridge and they're ready to go at a moments notice.
Unbelievable sights. Indescribable feelings
With a little forethought and a few veggies, you can whip up a nutritious and tasty meal in little to no time. I also advise new moms no to be afraid to use some prepared foods to speed up getting dinner – or breakfast or lunch for that matter- on the table. There are tons of great resources these days for organic, preservative free, low sodium, low fat sauces, dips or frozen sides. Think Whole Foods, Trader Joes, or Mothers Market. And, don't be afraid to use those pre-washed, chopped and bagged greens once in a while; they can be a real lifesaver. Embellishing your own healthy, organic, home cooked ingredients with a little prepared sauce boost is a time-honored technique in my household. Remember, the important thing is to eat nutritious and delicious food with a minimum amount of stress and guilt; no one needs that – especially with a new, little one.
Hold your breath, it gets better!
My final new mom, healthy suggestion is not a food one. Get yourself a baby carrier and become a baby wearer. I can't stress this enough. Some of the best moments of my day are when I 'wear my son.' He's close to my heart and, I know that those moments won't last forever, so I enjoy them while I can. Baby wearing has some very practical benefits as well. Some days when I don't think I'm going to get anything done, it's my only salvation. I've cooked, cleaned, washed dishes, folded laundry and grocery shopped all while wearing my son. I've even worn him at our restaurant while working on various projects. In fact, I'm wearing him right now as I finish this article up!  I'm partial to carriers with a little more structure to them. Boba and BabyHawk Mei Tai carriers are my current favorites. But, there are endless varieties including slings and wraps.  It's enough to make your head spin, so shop around.  Check out a local favorite in Orange County, Granola Babies. They have a great rental program that allows you to try out a carrier before purchasing. Additionally, they have a cloth diaper rental program for all of you curious green mammas out there.
Related Articles:
Parenting Tip: Simplify, Simplify, Simplify
Autism: Six Missing Pieces to the Puzzle
BABY BOMBSHELL: 300 Toxins Lurking in Your Nursery!
Baby Led Weaning: 7 Simple Rules to Follow
I've come so far. I can't go back to where I used to be
The bottom line is that you can live a healthy, green life – even after baby comes. It doesn't require a magic carpet, but it does take a little organization and some extra work, but it's well worth it. You will be a healthier and happier parent and set up a foundation for healthy and happy kids as well (more on that later)!
By Chef Tanya Fuqua, Chef / Owner Avanti Natural. Avanti is the longstanding leader in organic, sustainable, local, flavorful cuisine in Orange County. Visit our online store HERE.