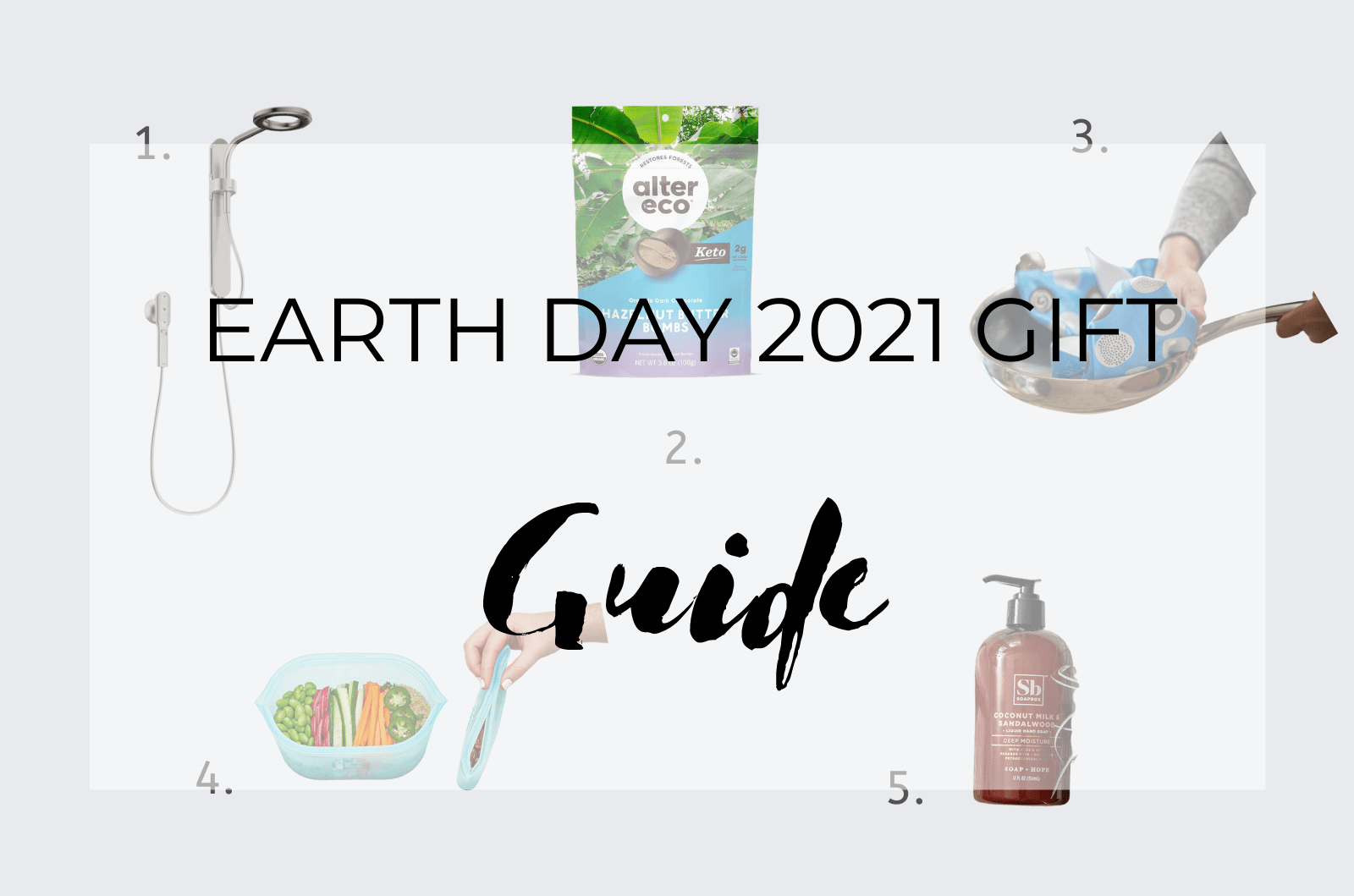 Happy Earth Day 2021! While it may look a bit different this year, honoring our beautiful planet and all who inhabit it remains the focus today and every day. Ron and I wanted to share five of our favorite green products to help keep your home eco-friendly while adding a little sass of sustainability to your life. Got a favorite? Let us know in the comments below.
1.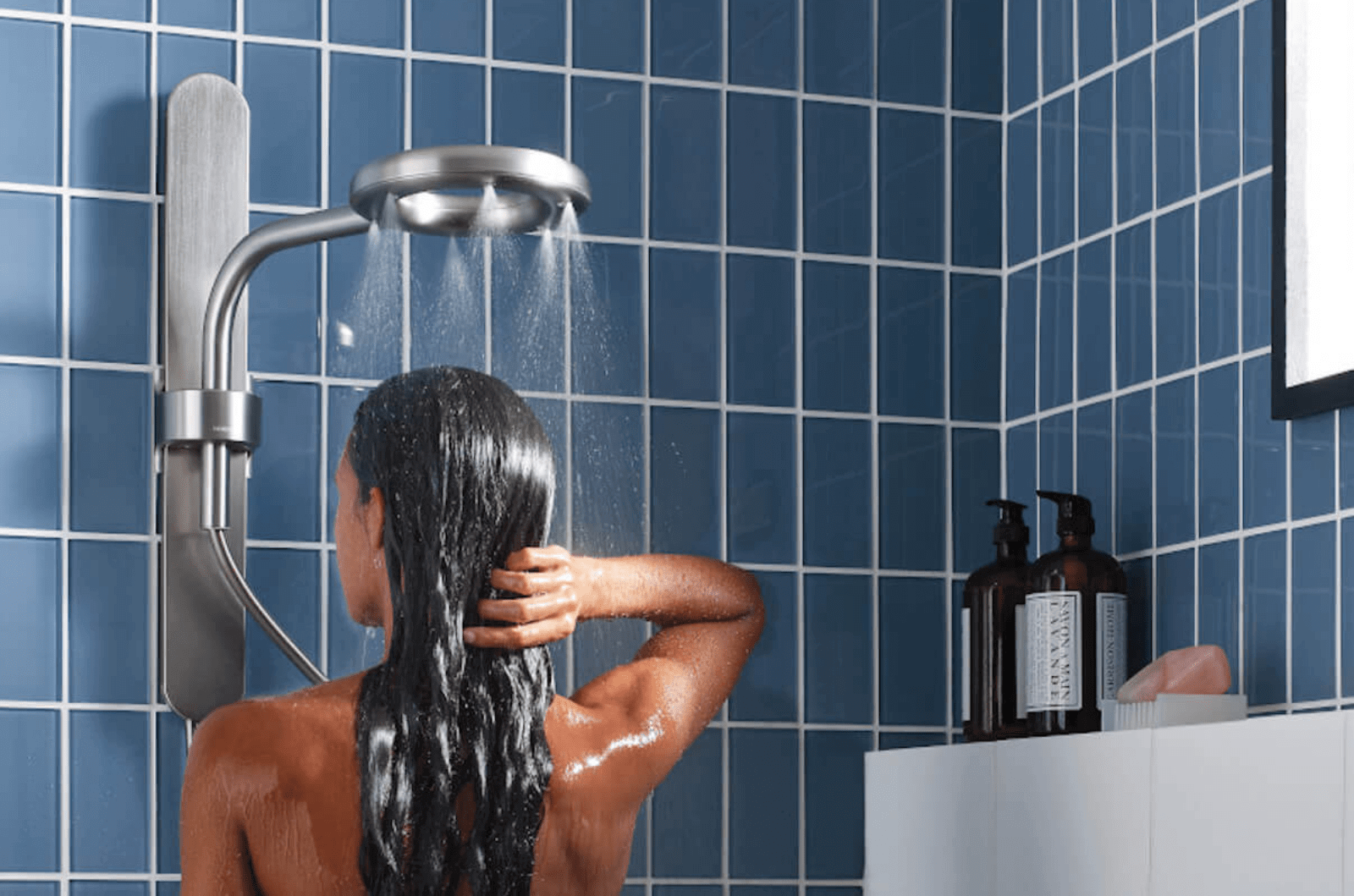 With the stress and craziness that has been the years 2020 and 2021, we could all use a relaxing spa shower experience. Meet your new BFF, Nebia by Moen. Nebia brings the lap of luxury to your bathing experience by utilizing a unique water delivery system that provides more pressure and doubles the water coverage of traditional showers while using significantly less water. Moen's patented spray technology creates the sensation of more water but uses 45% less than a traditional showerhead. It's gorgeous and efficient. Watch now to learn more.
2.
We might be vegan, but that doesn't mean we don't appreciate a guiltless indulgence. And, even if you aren't vegan, with Alter Eco, you don't have to compromise taste for health. Alter Eco is a chocolate-centric, sustainability-directed food company that takes healthy splurges to an entirely new level. Made for conscious foodies seeking special food experiences, Alter Eco offers a full portfolio of melt-in-your-mouth products – including the Hazelnut Butter Bombs – that are USDA Certified Organic, Fair Trade Certified, Carbon Neutral Certified, and Certified Gluten-Free (excluding the Salt & Malt flavor), with vegan options available. Sorry Kermit, but being green actually is easy.
3.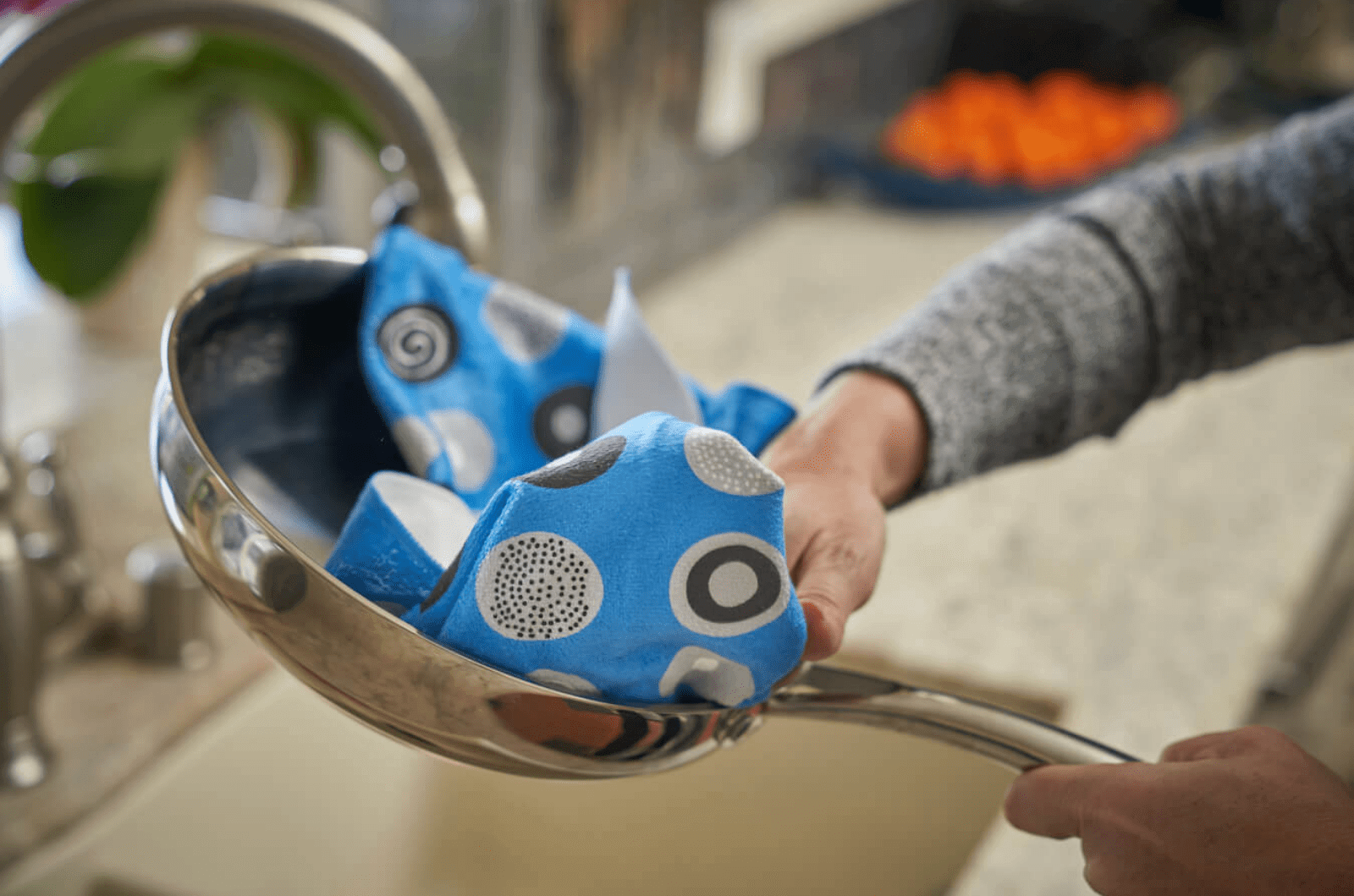 Looking for a kitchen towel that's as stylish as it is sustainable? Look no further. Made by a woman-owned business, Skoy reusable towels are created with the environment in mind. The Skoy Kitchen Towel is perfect for dishes, glassware, cookware, and hands. It has a two-sided print and is made of 100% recycled polyester. The 18×24 inch towel is highly absorbent and feels extremely soft to the touch. It works by polishing surfaces and picking up dirt without the aid of chemical cleaning products, and unlike microfiber products, the Skoy towel doesn't stick to your fingers and is available in four colors: red, green, blue, and gray.
4.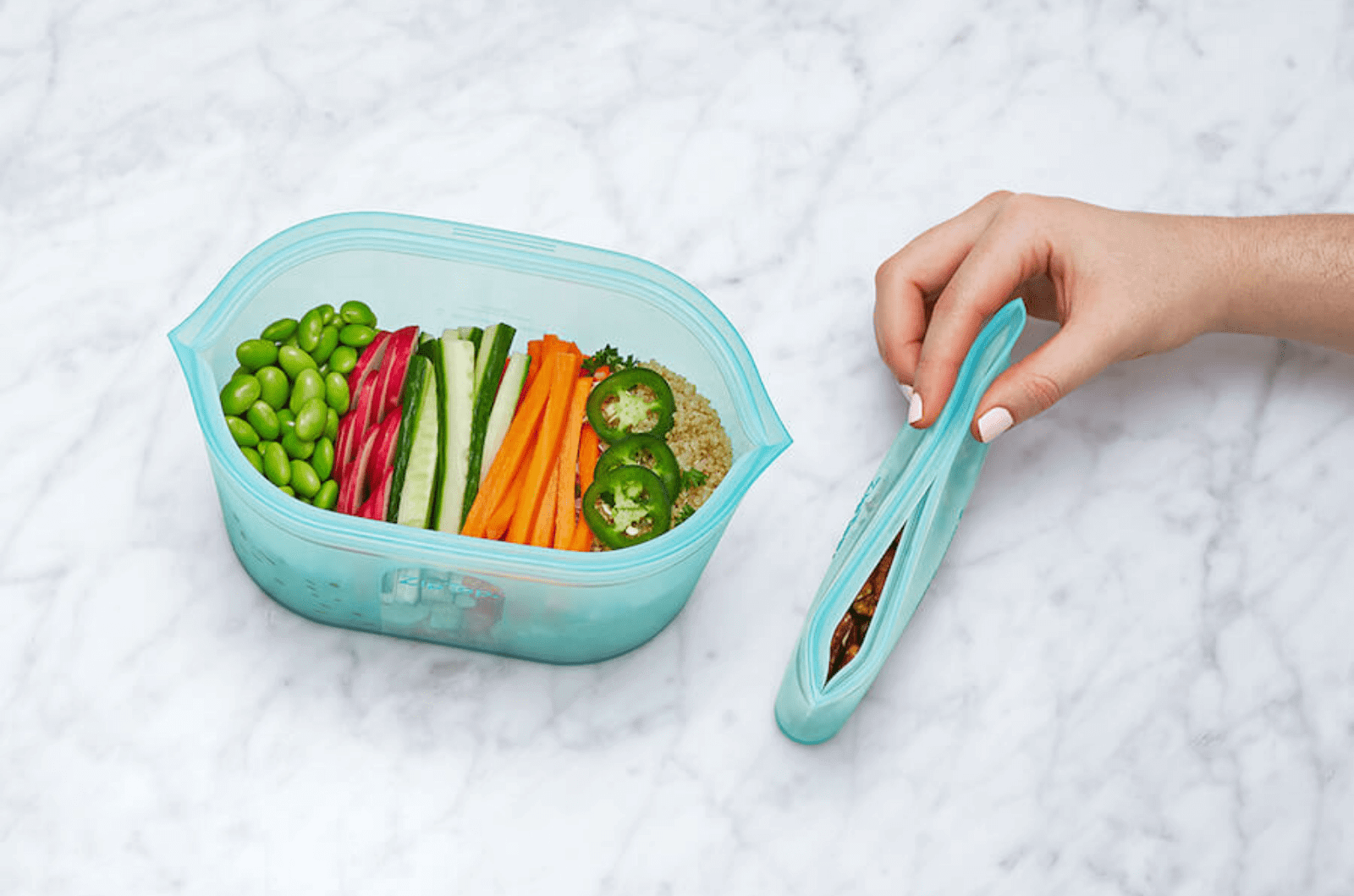 Say goodbye to disposable plastic baggies. Zip Top was founded to bring an innovative, easy-to-use container that would disrupt the dated use of harmful plastic waste. Zip Top container's patented design is made with a one-piece construction that makes it extremely durable – microwave, dishwasher, and freezer safe (low-maintenance music to our ears). Plus, the 100% platinum silicone construction contains no BPA, plastic, fillers, or other harmful chemicals making it safe for you and Mother Earth.
5.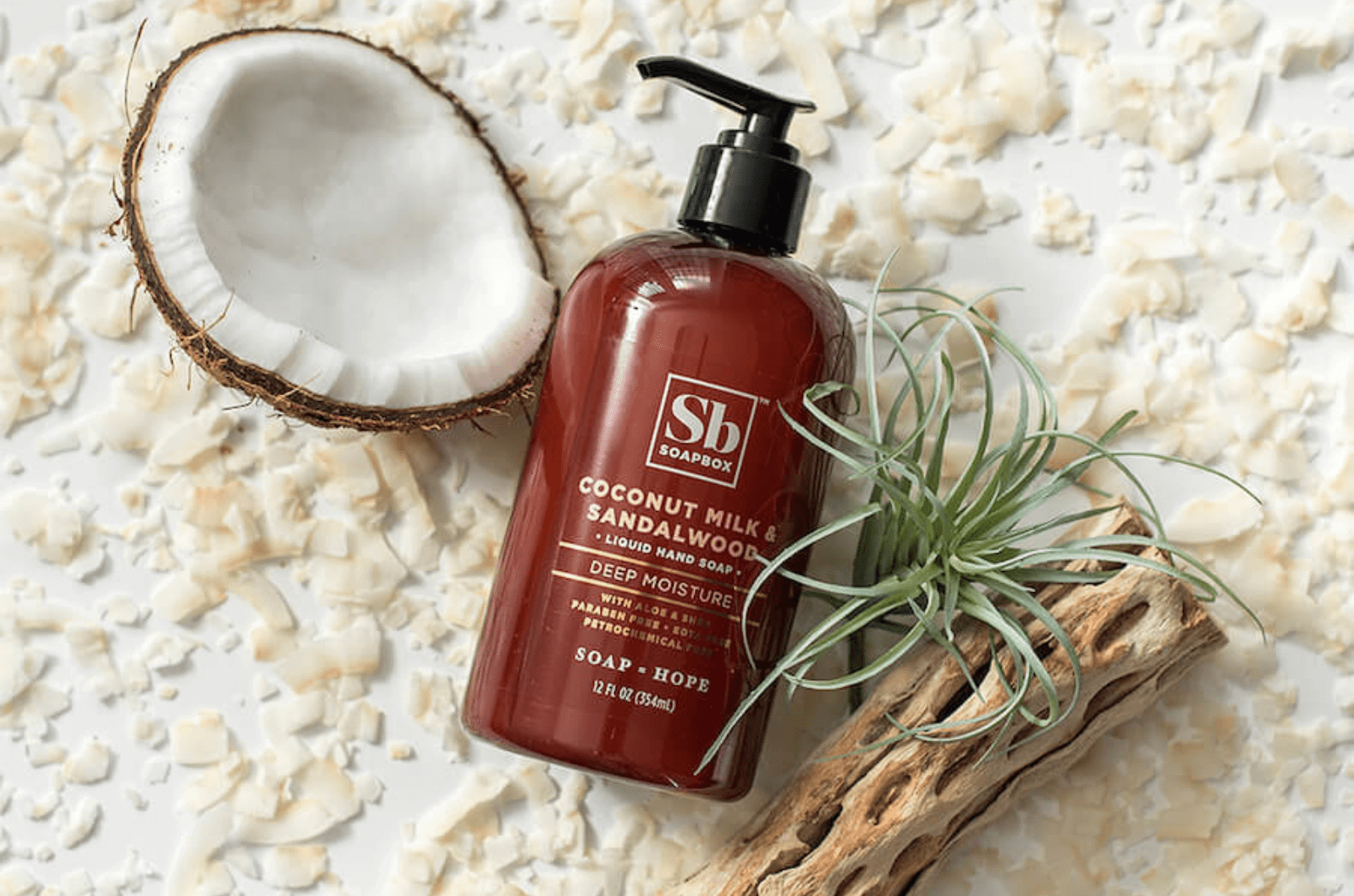 It's time to get on your Soapbox (no, really)! With each purchase of Soapbox, the company donates a bar of soap to someone in need and also funds hygiene education taught by the people in the communities they serve. Their Coconut Milk & Sandalwood Deep Moisture Liquid Hand Soap is enriched with naturally derived ingredients like shea butter & aloe vera, Vitamin E & fatty acids from coconut oil that replenishes skin & protects against damage from dryness; ideal for restoring your skin to its softest. This shea butter and aloe vera blended hand soap will not only leave your skin clean but also moisturized. The thick lather will buff away dirt while still gentle enough to lock in moisture. Plus, you'll find no nasties like parabens, and it's cruelty-free and vegan. Enough said.