By Chef Mark Cleveland of Avanti Natural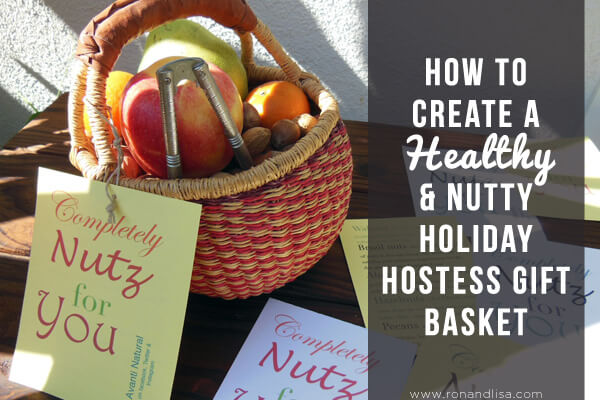 Even the most dedicated kitchen-centric-foodies need a wholesome, holiday gift idea that requires no cooking and can be whipped up for multiples – in minutes. No one should ever show up to an event empty handed.
Autumn is the season of tree nuts in their shells. Fresh crops appear at grocery stores and farmer's markets right after Halloween making it the perfect time to prepare some attractive and seasonal gift baskets to bring to your holiday festivities. And, since nuts in the shell require no refrigeration, they make attractive displays in the kitchen, dining /family room, bar or recreation spaces; anywhere snacking occurs. Plus, like all great foodie gifts, they are not the sort of treat folks remember to buy for themselves.
How to Prepare a Natural Nut Gift Basket
1.) Buy nuts in bulk at your grocery, specialty store or farmers market.
2.) Collect a supply of charming baskets or decorative boxes. *Remember the nutcrackers. They're sold along side the bulk nuts in shell and there are a variety of classic and modern designs available online as well.
3.) Have a bit of fresh fruit in the fridge for visual beauty. Apples, pears, tangerines and pomegranates are particularly seasonal now.
4.) Divvy up the nuts among the baskets, print out the nut gift cards we've created for you. There's nutty info on the back for fun! Click below to print your FREE tags!

5.) Tie the cards to the basket and slip in a nutcracker. Just before you head out to your holiday event, tuck some fresh fruit into the nuts and you're ready to go.
Most bulk nut mixes contain all of the following, Brazil nuts, Almonds, Pecans, Walnuts & Filberts. Grab some pistachios, roasted peanuts & sunflower seeds in the shell if you want to enhance your selection.
All tree nuts are extremely healthy and delicious. And, they all provide essential good fats, minerals, vitamins, fiber and protein. The various varieties each have superb health benefits including heart & cardiovascular health, antioxidant support, anti-cancer properties and enhanced mood & energy benefits.
Your friends will think of you often when they reach for the nutcracker on cold winter nights as they warm themselves in the glow of another exciting and active holiday season.
Guest chef, Mark Cleveland, is the founder of Avanti Natural. Meaning 'forward' in Italian, Avanti Natural is a culinary philosophy that integrates the best of traditional European and Asian healthful eating with the latest nutritional information for optimum health. At Avanti Natural, they believe that you don't have to sacrifice taste to eat healthy; you can Eat Well & Live Well.