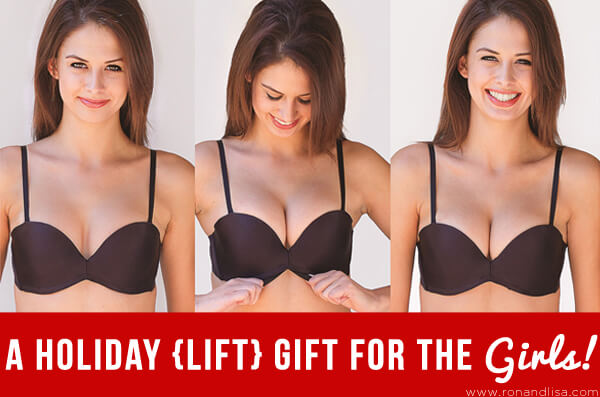 Let's face it ladies, we all want to look our best. We work out, eat healthy, drink lots of water, avoid toxins and choose organic whenever possible (yes?). I'm pretty sure Gisele Bündchen does that, too. However, unlike Gisele, we may not always feel like a Victoria's Secret model. The truth is, sometimes we need a help to add that finishing touch to our own unique physique.
While I'm a firm believer that true confidence comes from within, no one said it was a crime to rely on fabulous finds to assist us gals in looking and feeling our best, especially during the holidays.
Meet Your New BFF, Upbra
Introducing a sexy, innovate brassiere. It's handmade in California, but you won't find it on Etsy. Meet Upbra. Since Upbra is made in the United States, it offers amazing quality control at a very affordable price – unlike Victoria's Secret and other big brands (sorry, Gisele).
Upbra highlights your own assets; whether your small breasted, large or even dealing with a little sag, this wonder bra offers cleavage or lift all while maintaining a comfortable wear without the need for bulky or excessive padding, dangerous implants or expensive plastic surgery. Upbra is the first, fully-adjustable cleavage lift-up bra.
Cleavage on Demand
What's so cool (or should I say, HOT?) about this lift bra is that it allows you to go from daytime to evening wear in a matter of seconds with a simple adjustment that does not require you to remove your bra. With a simple tug, Upbra gives you the gift of lift, allowing you to control your own cleavage. Upbra bras utilize two straps hidden underneath the cups, which the wearer can use to adjust the amount of lift and cleavage desired by lifting the breast upwards and inwards, without creating unsightly bulges. A unique feature of the bras is that the wearer can quickly re-adjust her lift more significantly during the evening, without removing or changing the appearance of the bra. From the cubicle to a cab to cocktails – this bra is all you need to get the appropriate amount of support, lift and vavoom!
Calculate Your Bra Size from Your Phone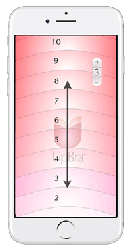 If you're like me, you've struggled with finding a bra to fit your unique body shape. Most bras are either too lose, saggy, baggy, bulgy or too tight. Upbra is different. They have an easy-peasy app to help you find the perfect bra size in one minute! This convenient Mobile Bra Size Calculator does all of the hard work and is ad-free. You just run the instant app through your smartphone's web browser without downloading anything.
Say goodbye to measuring tapes, calculators and size charts and say hello to a convenient phone app that will help you find your perfectly sized bra in no time. By measuring one breast against the three graphs that appear and answering a few questions, your best Upbra size will be determined. Upbra has your back (and your front). If, for any reason, your new bra doesn't fit perfectly based on the size calculated by the app, Upbra will reimburse you your return postage up to $9.95 US so you can exchange it for a new size.

Say Goodbye to Plastic Surgery and Hello to Instant Lift
With Upbra, you can avoid undergoing the knife and save money while creating a look that is two cup sizes larger without resorting to dangerous surgery. Plus, this classic bra looks amazing under t-shirts; creating a smooth silhouette.
Upbra utilizes something called ActiveLift technology that utilizes the cleavage control straps; if you've got smaller breasts, cleavage is a new possibility without implants. If you have larger breasts and need more support, Upbra will lift your girls to new heights; sizes go up to DDD. Choose from:
The Perfect T-Shirt bra ($74.00)
The Miraculous Stay-Up Strapless bra ($79.00)
The Convertible Bra ($74.00)
The Bikini Top ($84.00)
Go from Drab to Fab in Seconds
If you need strapless solution for an upcoming wedding or soiree, fear not, Upbra has you covered (literally). A strapless bra that actually stays up (imagine that). This bra is so versatile – it can be worn eighteen different ways. The people at Upbra have truly thought of everything; even a swimwear collection (hello sandy beaches).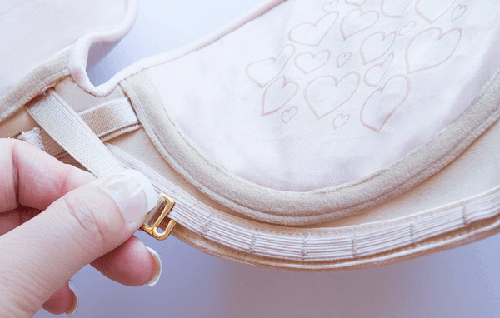 What are you waiting for? Isn't it time to take your bra to a whole new level? This is the perfect naughty or nice gift for yourself or your girlfriend this holiday! Shop now.
This post was sponsored by Upbra. The opinions are completely our own based on our experience.