Hot, Rich & Green Teaser from Rebecca Harrell Tickell on Vimeo.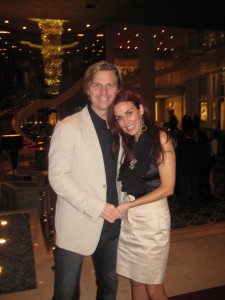 In the newly released book, Hot, Rich and Green!, featuring myself among many other green entrepreneurs, Rebecca Harrell Tickell inspires women to realize their power, follow their passion, and start the eco-friendly business of their dreams. The lessons come from Rebecca's personal experiences, as well as through one-on-one interviews with successful women who have thrived by following the simple formulas presented. With an authentic, positive message, Hot, Rich and Green! is about women, for women, by women.
Rebecca illustrates her points with personal anecdotes on her journey to becoming successful in the green world: how she left her acting career to pursue a more meaningful life, how her future husband inspired her years before meeting him, and what makes her grandma "hot."
Hot, Rich and Green! is designed to inspire woman of all ages, all backgrounds, and all incomes. Rebecca lays out an informative and easy-to understand formula to achieve financial freedom while attaining your green dreams.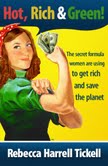 Buy the book and learn more about the secret formula women are using to get rich and save the planet at HotRichandGreen.com!