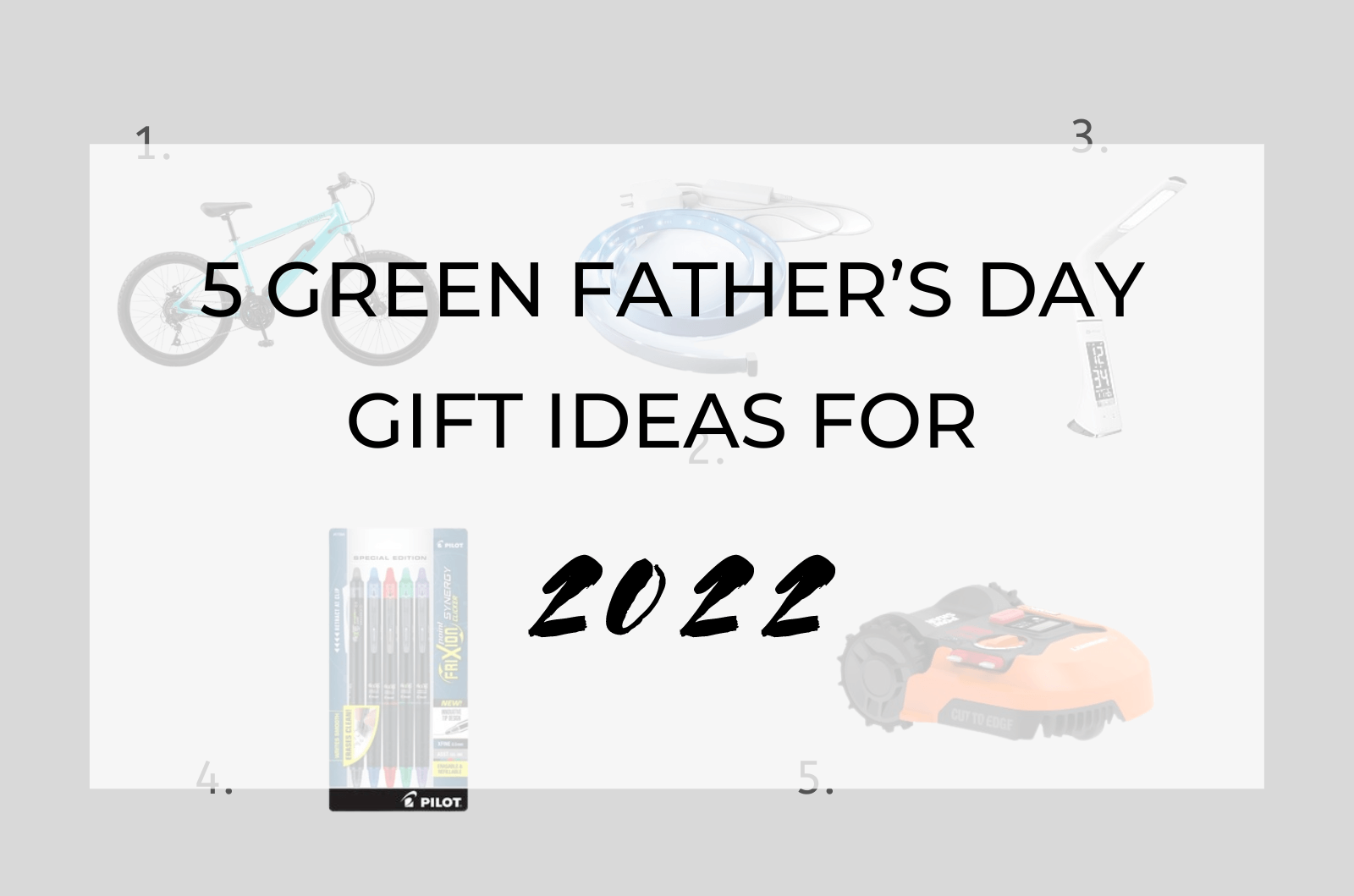 With Father's Day just around the corner, it's time to stop thinking and start shopping to be sure you get the best gift for the special dad in your life. This year, skip the socks, ties, and baseball caps and instead show dad you really care about him and the planet with one of these eco-friendly gift ideas.
Here are five great green gift ideas for dad that will put a smile on your pops face this Father's Day.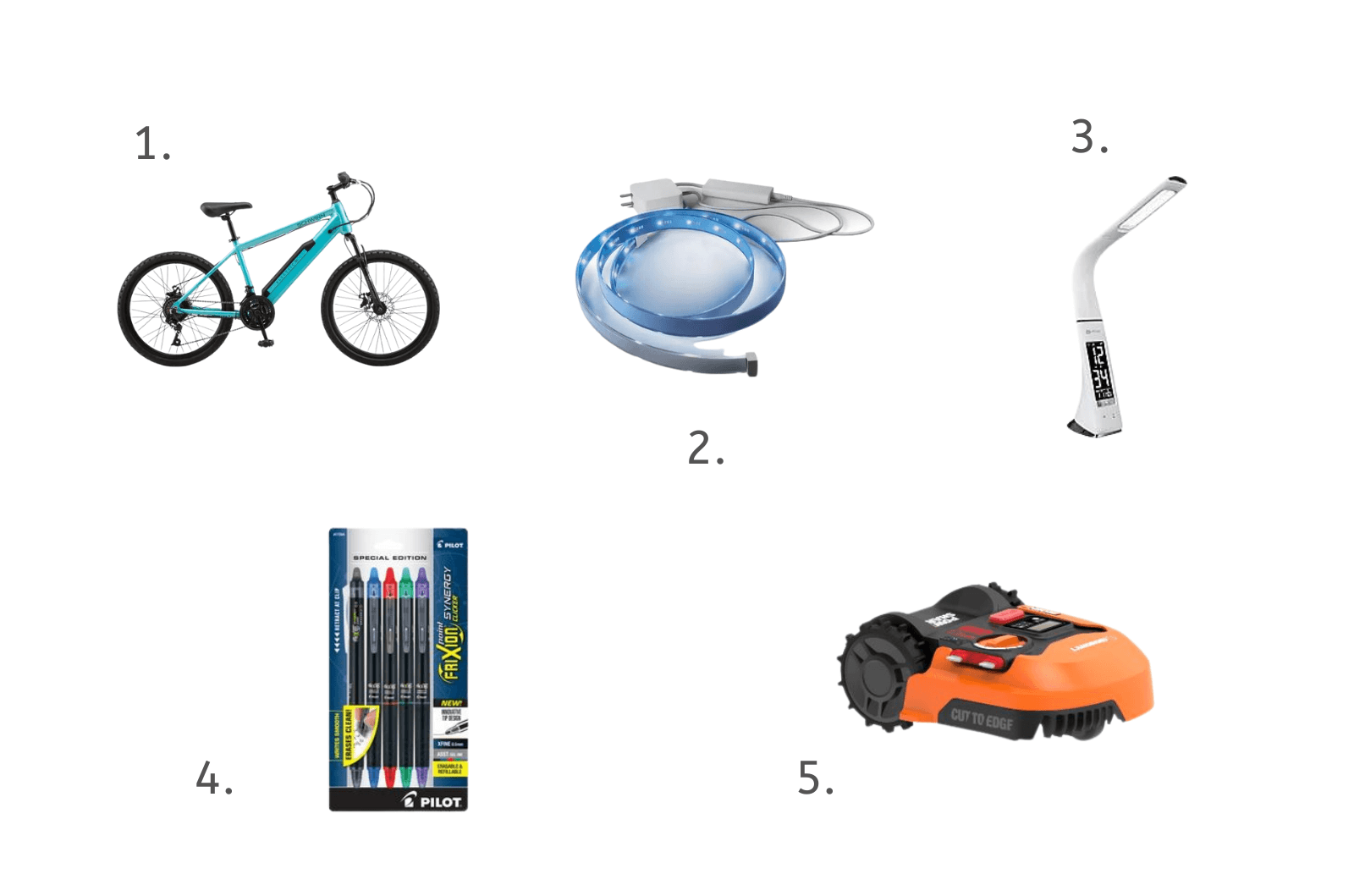 If your dad loves riding bikes but doesn't want to deal with pedaling on steep inclines, an electric bike is a great option. The Schwinn Electric Bike has a 250-watt motor that will give dad a well-needed boost when needed, so he can go farther and faster without breaking a sweat.
With a range of up to 40 miles and a top speed of 20 mph, the Schwinn Electric Bike is perfect for dad to use for his daily commute or leisurely weekend rides. Plus, the Schwinn Electric Bike comes with a built-in LED headlight and taillight for safety, and it folds up for easy storage.
What's not to love about this green gift for dad?
As odd as it may sound, one of the best green gifts you can give your dad this Father's Day is a LED light strip. LED light bulbs use less energy than traditional incandescent bulbs, so they're more environmentally friendly.
The Direct Connect 80-Inch LED Light Strip is a great gift for dad because it's easy to install and use. With this LED light strip, your dad can create the perfect ambiance for any room in his man cave, outdoor bar, or garage workshop. Plus, this light strip is Bluetooth and Wi-Fi enabled, so your dad can control it with his voice when he's kicking back in his favorite chair.
Whether it's for the perfect party or a relaxing evening at home, your dad is sure to love this LED light strip.
If your dad is always working at his desk, why not get him a gift that will keep his space – including his smartphone – clean and sanitized while also saving energy? The Thrive LED Sanitizing Desk Lamp uses UV-C light to kill 99.9% of bacteria and viruses, making it the perfect gift for the health-conscious dad.
The lamp also comes with a timer to automatically turn on the sanitizing function for 30 minutes every two hours. A built-in clock and USB charging port make this desk lamp even more convenient for dad to use.
No matter what his desk looks like, this sanitizing desk lamp is sure to be a hit with dad.
For the dad who loves old-fashioned handwriting, these pens are a must-have. The FriXion Point Synergy clicker erasable pens are perfect for taking notes, writing lists, and even drawing. And if he makes a mistake, no problem – the ink erases with friction, so he can simply start again.
If your dad loves to note-take but hates wasting paper, these pens are a green gift he's sure to love. Just make sure he doesn't use them on important documents!
What if your Rumba ran on grass instead of floors? That's what you get with the Landroid S 20V 2.0Ah Cordless Robotic Lawn Mower.
Let dad take a break this Father's Day and let the Landroid do all of the hard work. This robotic lawn mower is designed to cut up to a 1/8 acre of lawn on a single charge. It's also equipped with rain and wind sensors, so it can mow even in bad weather. For the dad who loves a well-manicured lawn and neighborhood bragging rights, this gift is sure to be a hit.
Say goodbye to cliché Father's Day gifts and hello to eco-friendly gift-giving. Whether you go for an electric bike or a robotic lawn mower, your dad is sure to love these green gift ideas.
Make this Father's Day a memorable one and give your dad a gift that he'll cherish for years to come. Happy Father's Day!