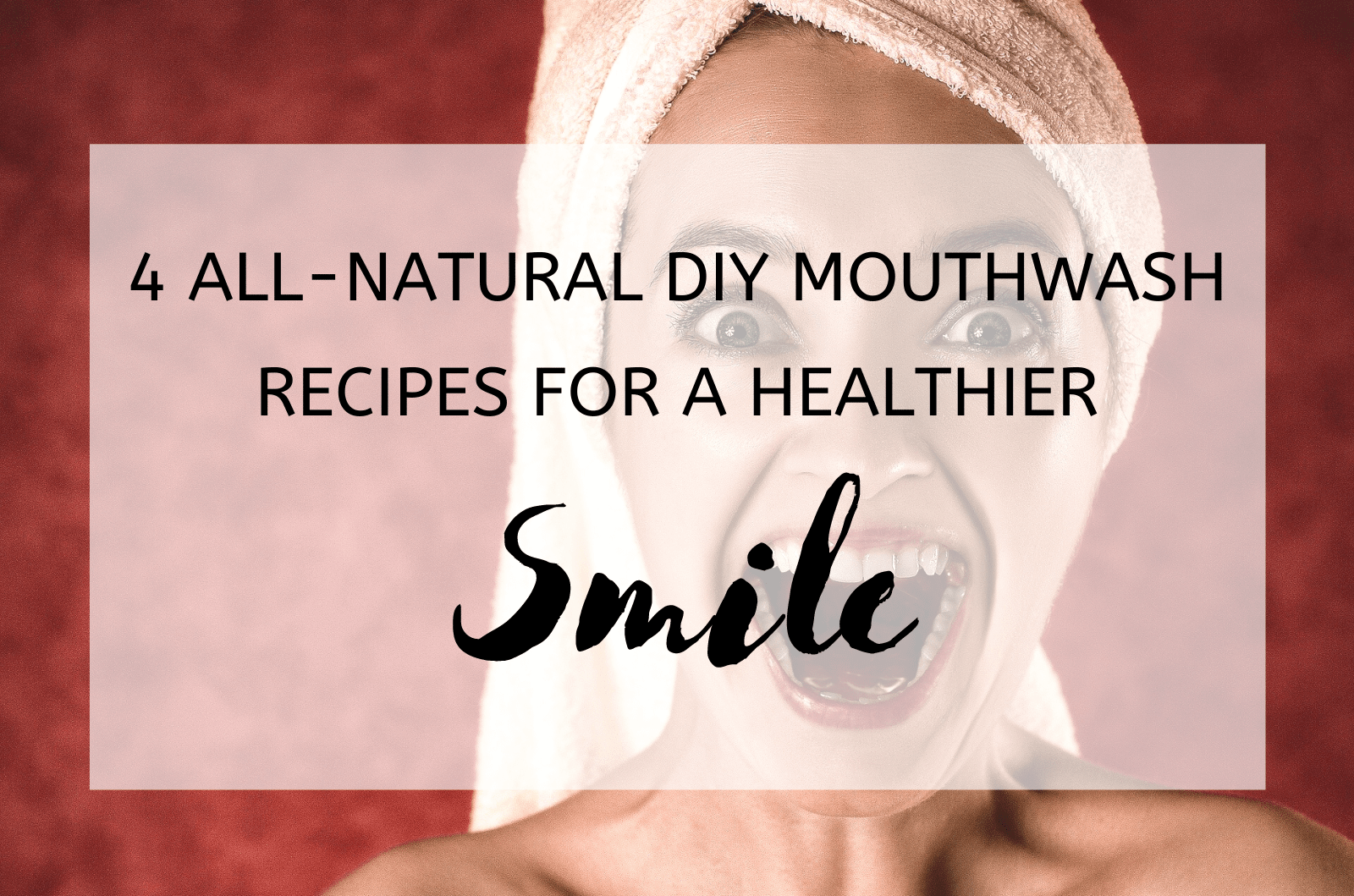 We all know that a healthy smile starts with regular brushing, flossing and visits to the dentist. But what about mouthwash? The American Dental Association has found mouthwash to be a beneficial step in an oral care routine as it helps clean those hard-to-reach spaces that a toothbrush or floss may not easily reach.
When it comes to choosing a mouthwash that's right for you, one option that you may not have considered is to make your own all-natural DIY mouthwash at home. The benefits of making your own mouthwash include:
Saving money compared to store-bought options
The ability to choose a recipe to fit your exact oral health needs
No harsh ingredients
The ability to tweak a recipe to taste better for your palate
The chance to store your mouthwash in a reusable container
To offer inspiration for creating your own mouthwash, Auraglow has shared four dentist-approved homemade mouthwash recipes to help you achieve a healthier and stronger smile.
Minty Clove Mouthwash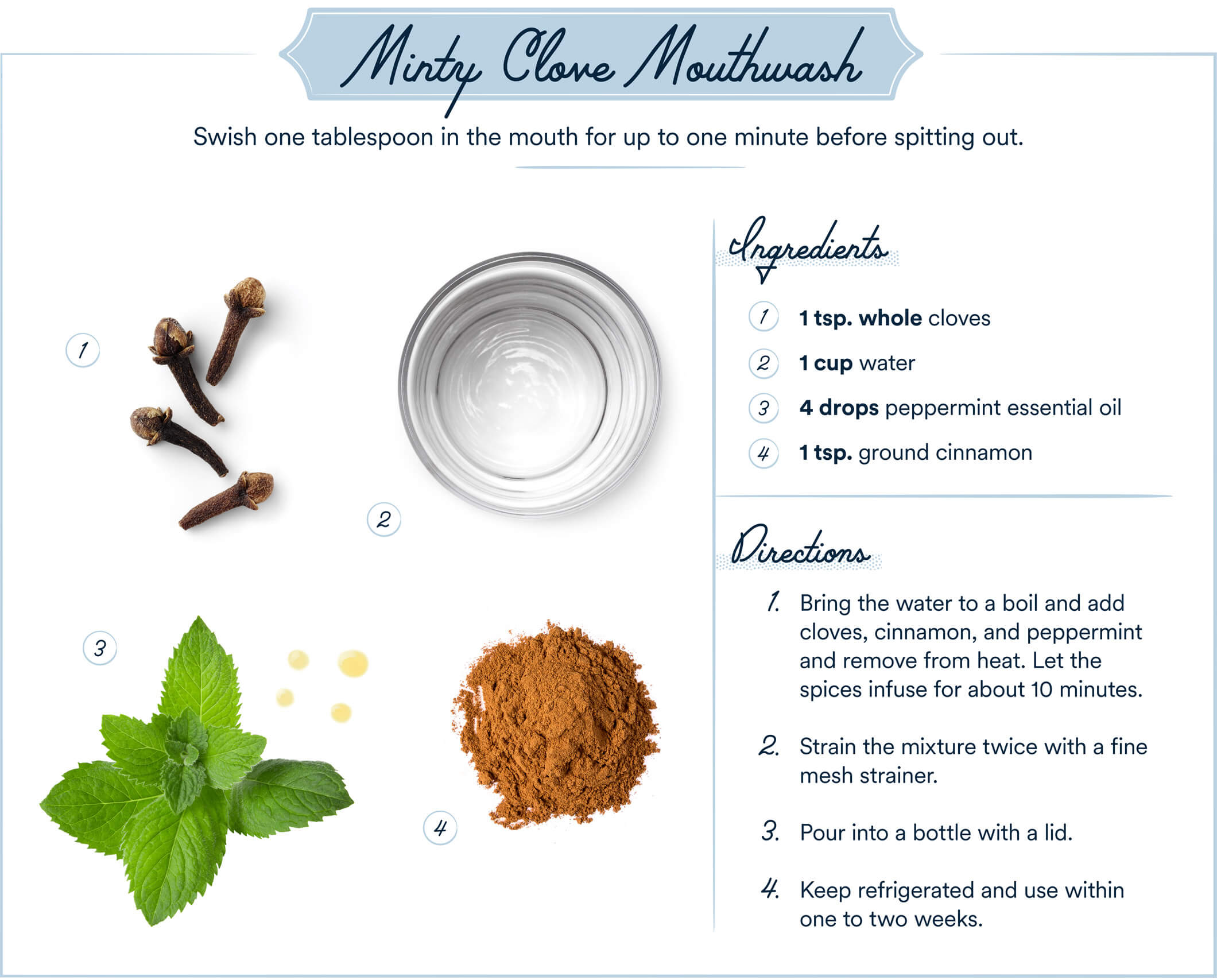 Clove oil is a great ingredient that's been shown to be particularly beneficial for oral health. Research has shown that clove oil can relieve tooth pain, curb bad breath, and reduce the risk of gum disease. Clove oil can also limit the growth of bacteria to help prevent tooth decay from forming.
Turmeric Mouthwash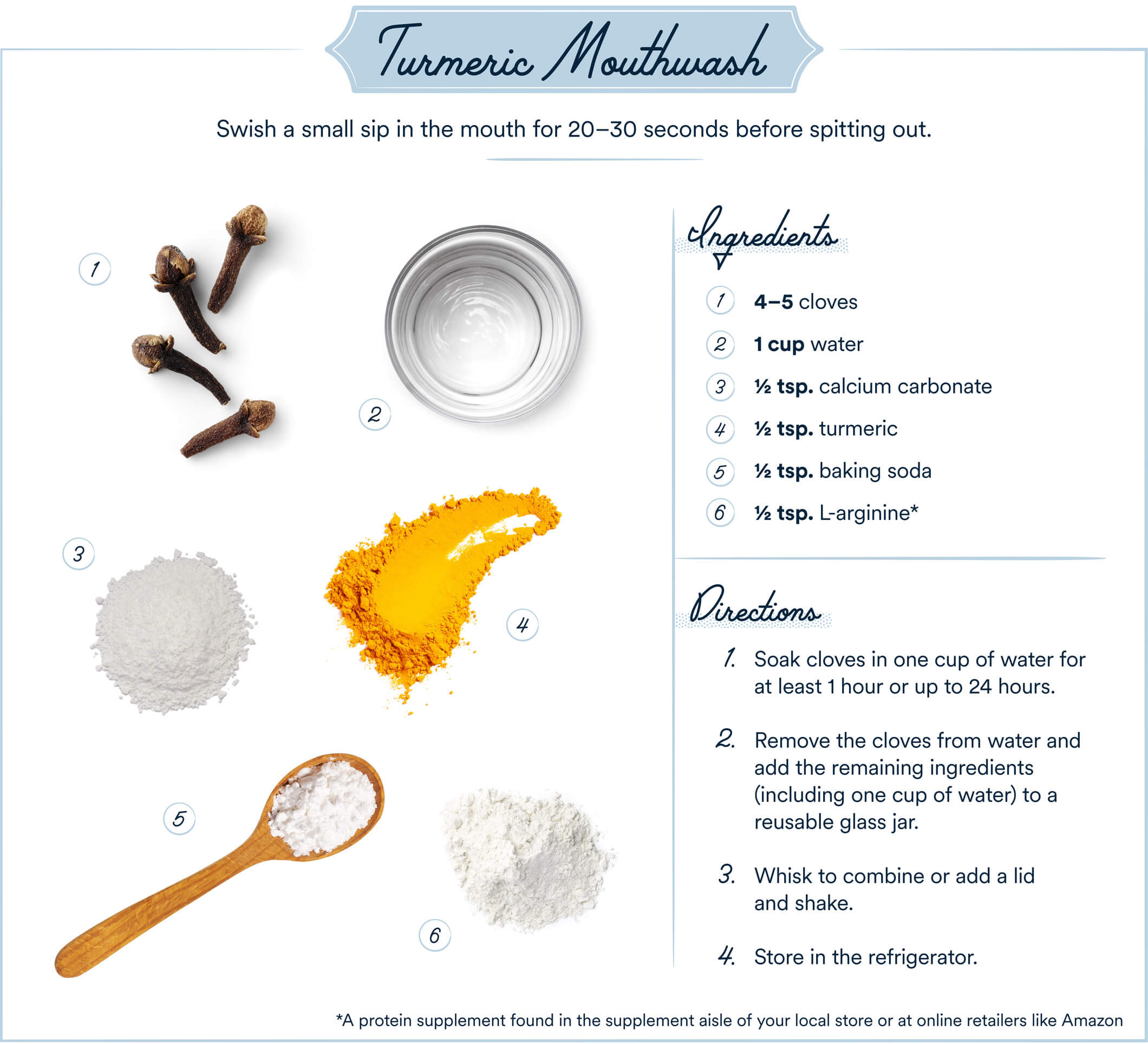 Another all-star oral health ingredient is turmeric. Often used in Asian dishes, this yellow-orange spice contains curcumin, which contains wide-ranging benefits including antioxidant, anti-inflammatory, and antimicrobial properties. Turmeric has been shown to help ease tooth pain and periodontal problems.
Peppermint and Tea Tree Oil Mouthwash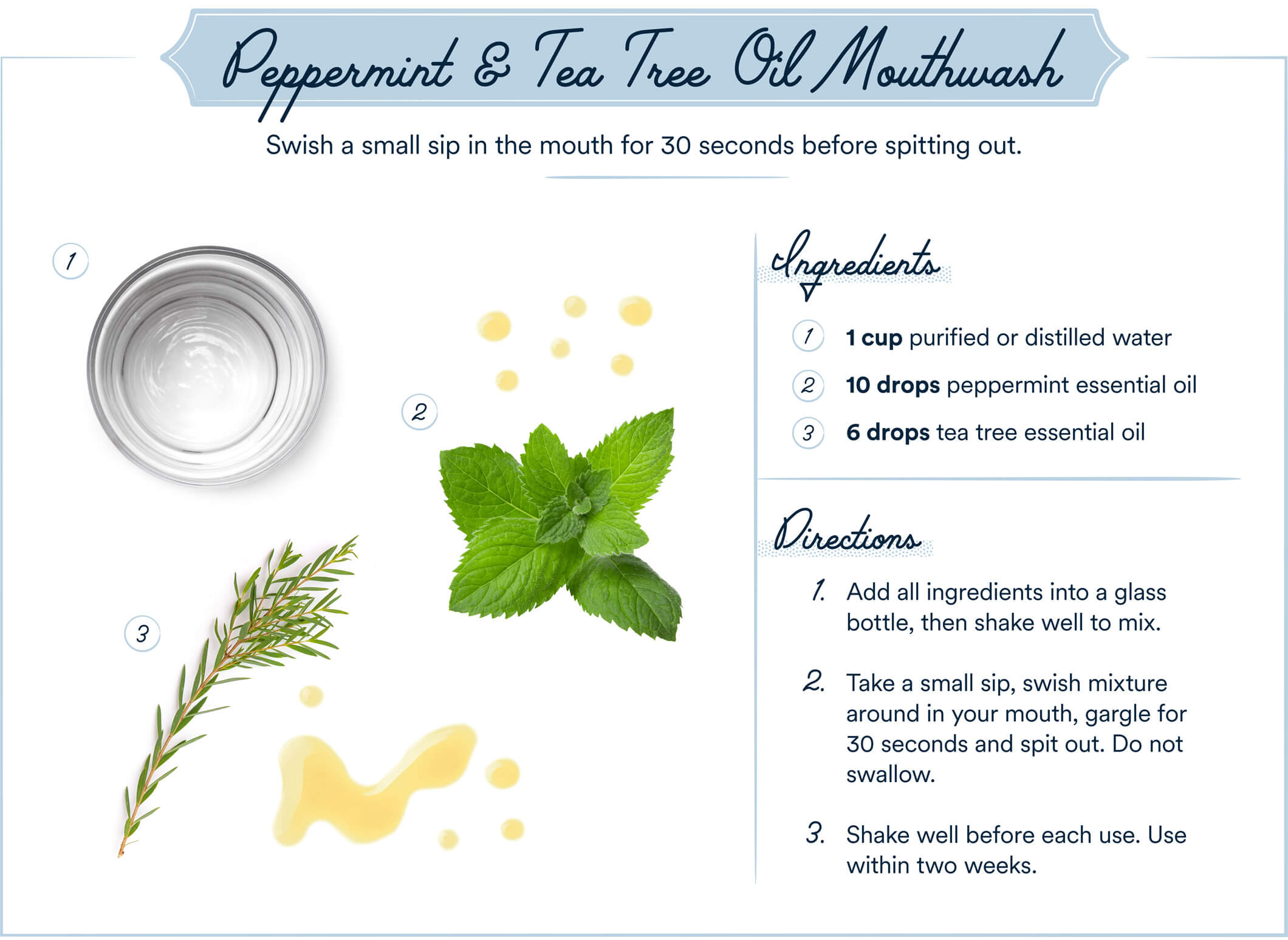 This mouthwash recipe includes peppermint, which is known for its cooling and numbing properties that can soothe tooth and muscle aches. Research has shown that peppermint oil is helpful in fighting oral pathogens and killing the bacteria that can cause cavities and gum disease.
Salty Mouthwash

If you're experiencing gum pain or irritation, consider using this salty mouthwash recipe. Research has shown that using a salt water rinse can be beneficial in healing gums inflamed by gingivitis because salt is a natural disinfectant.