The homes of Amish people are truly an inspiration. Despite the world being bombarded today by trends in home fashion, state-of-the-art technologies, and a wide range of consumer products, the Amish can keep things real by simplifying. This makes the Amish an ideal model for those seeking to cultivate a greener and more eco-friendly home.
If you find yourself overwhelmed, stressed, drained, exhausted and ready to scale back to a simpler, more meaningful time, you'll enjoy these ten Amish-inspired ways to make your home healthier for you and greener for the planet.
1. Take Advantage of Skylights
With the increasing cost of electricity and its negative impact on the environment, you may want to consider using a natural source of light in your home.
Since the Amish community doesn't always have a public power connection, you'll find many of their homes equipped with skylights. Skylights provide a useful source of natural light during the day while also making spaces feel more expansive, too.
The effects of skylights do have some limitations. For example, at night, you may wish to use LED lamps or even battery powered lights and candles. Choose outdoor lighting that is solar powered, so you won't need to connect it to an electrical source.
2. Choose Natural and Organic Materials for Your Decor
Amish decors are typically sourced from high-quality and durable wood, allowing the pieces to last a lifetime.
When your furniture and décor items are handcrafted to withstand the test of time, you won't have to worry about continually replacing or fixing items whenever they get damaged or scratched; minimizing the amount of money you spend. These times are timeless and can be passed down to future generations to be re-sanded, repainted and refinished.
3. Limit the Use of Chemicals in Your Garden
Amish gardens aren't just aesthetically beautiful, they're practical, too. What's beneficial is the minimal use of chemicals used in Amish gardens. Amish communities enrich their garden soil with animal manure, compost, and organic matter. The Amish also limit the use of fossil fuel products as well.
4. Choose Modest Designs for Your Home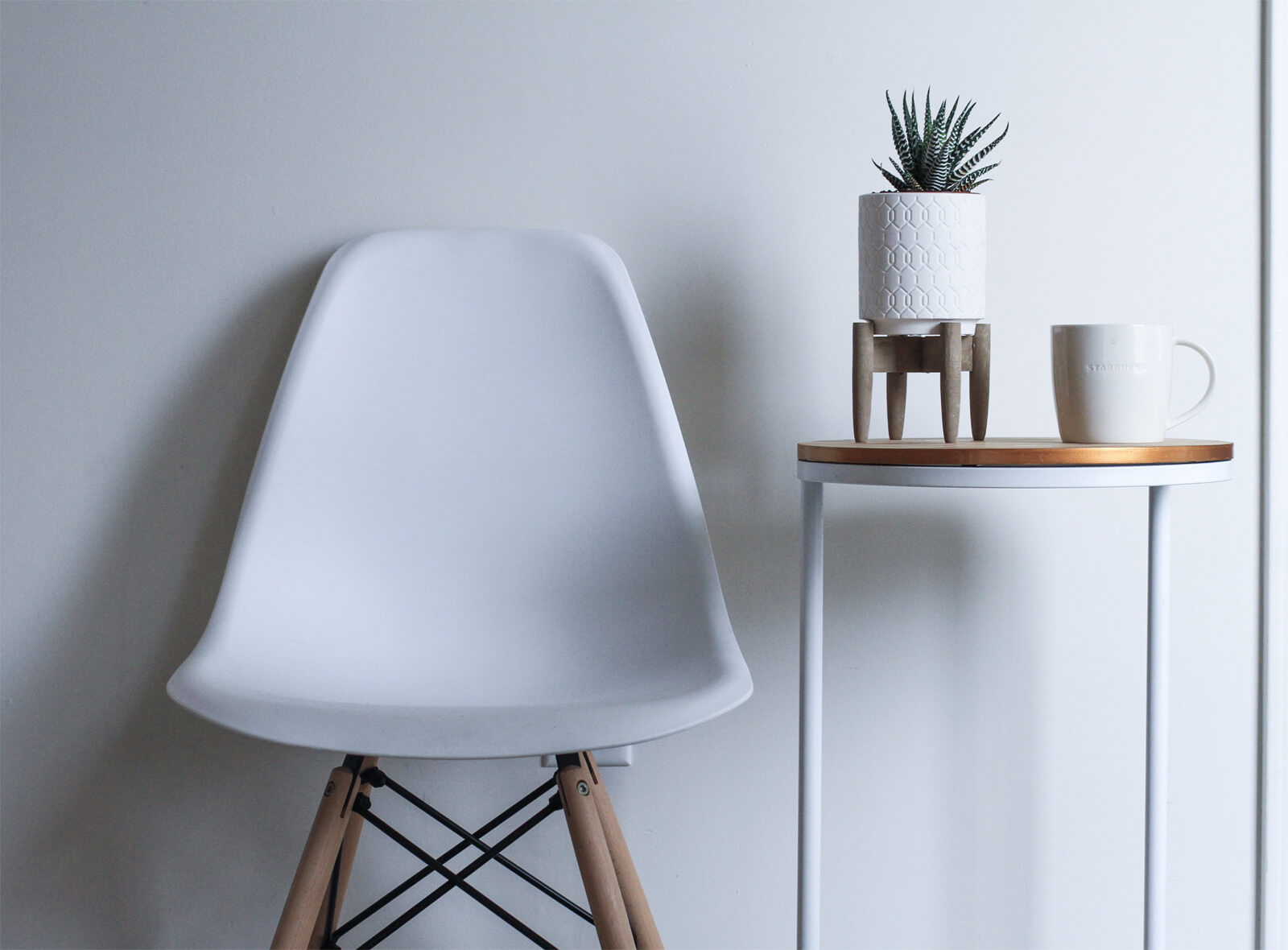 While some Amish homes feature vibrant designs, they remain modest and straightforward in style. You'll see a plethora of trees, flowers, birds, and other depictions of nature which adds to the warmth to their homes.
5. Use Hand-Sourced Materials for Furniture
The Amish community keeps a resilient agrarian livelihood which explains why the Amish always turn to hand-sourced materials when making products such as furniture. Amish woodworkers have made a name in the home furnishings industry because of their traditions and techniques in the furniture making process. Many people today, especially those who seek unique designs constructed from 100 percent wood, prefer Amish furniture.
6. Compost Your Scraps
Instead of disposing of left-over food items, it's best to store them in a separate bin for composting. Choosing to compost your scraps instead of sending food waste to landfills will help reduce the release of harmful greenhouse gases. According to Climate News Network, 'Amazingly, up to 40 percent of all food produced in the U.S. intended for consumption is not eaten, which equates to about 20 pounds of food per person each month. Food that gets thrown out ends up in landfills, where it gradually rots and releases methane, a strong greenhouse gas.'
7. Line Dry Your Laundry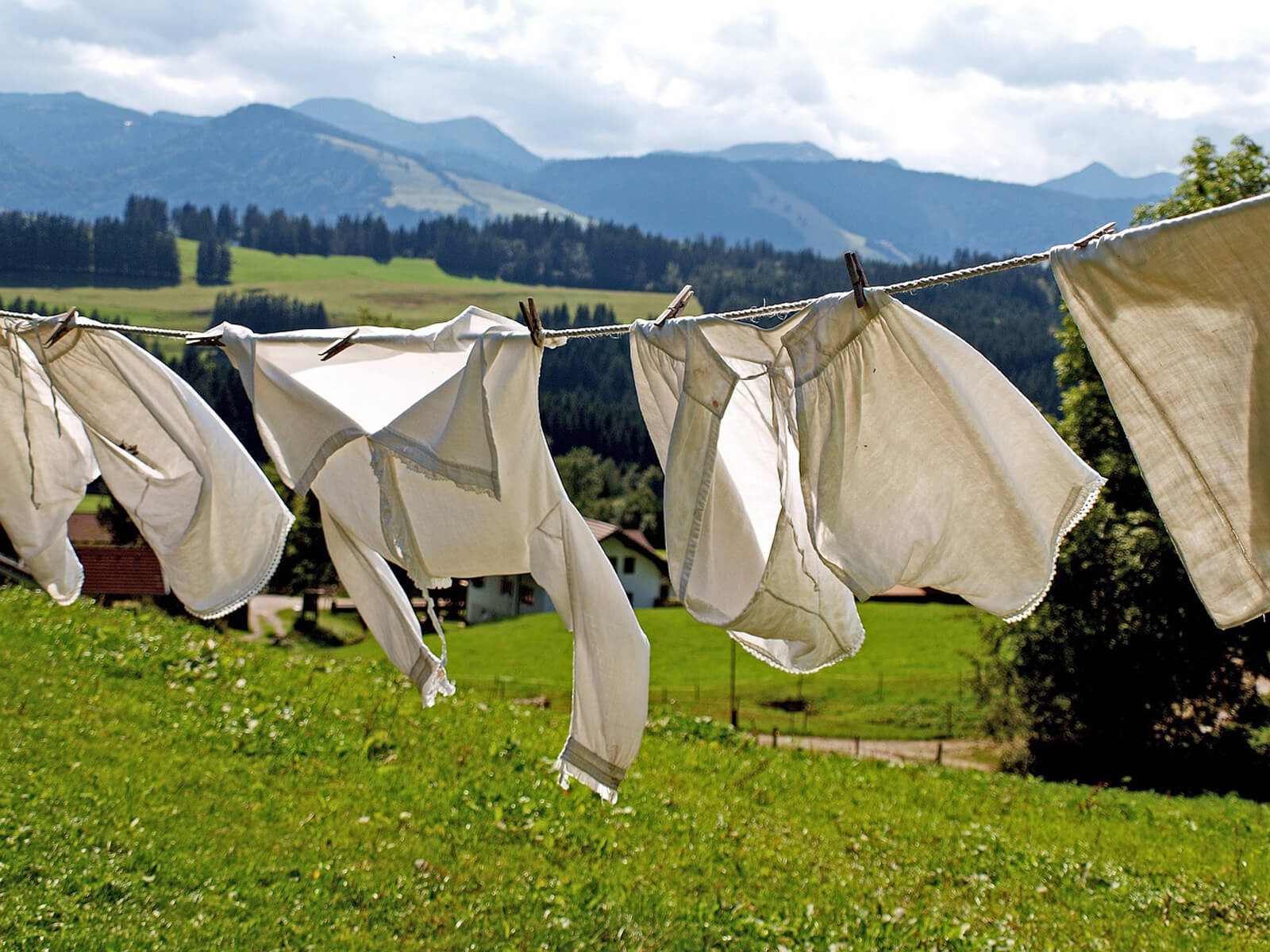 Amish communities don't rely on washing machines or dryers, particularly electric ones. If you are considering ways to save energy and money, you can adapt the same ideas by just line-drying your laundry.
Dryers use more energy than a dishwasher, refrigerator, or washing machine. By line-drying, you are instantly reducing energy usage.
While you're at it, consider drying your dishes manually, too. Hand-drying can help you reduce as much as 50 percent on your dishwasher's energy use.
8. Cook More Meals at Home
When you order food from restaurants, you can't control the portion sizes or ingredients, including pesticides and genetically modified ingredients (GMO's). Dining out is one of the biggest culprits of food waste.
Instead of ordering in or frequenting restaurant establishments, try to cook more meals at home. Cooking creates a family dynamic, reduces leftovers and can help you become more aware of what you and your family are eating.
If you are trying to live a healthier lifestyle, dining at home in is a great way to achieve this. Plus, having more home-cooked meals will save you a boatload of money.
9. Use More Plants at Home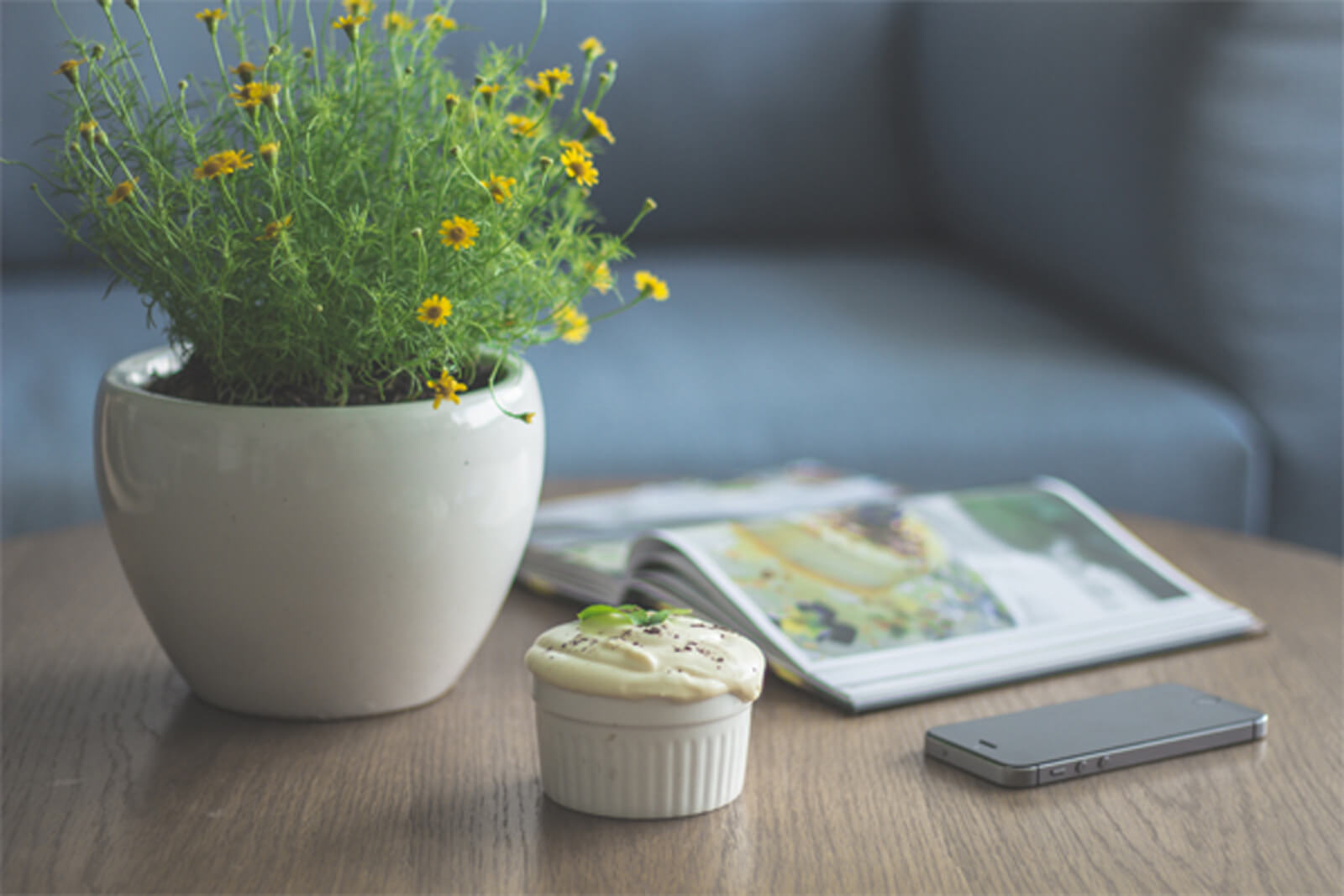 Believe it or not, the soil in potted plants can help clean your indoor air from toxic substances. Think of plants as a natural yet effective way of cleansing your air at home.
Plants aren't just great for purifying the air; they can boost your home's aesthetic without being too loud or too excessive. Having plants at home can boost your mood while also making rooms in your home more inviting and cozier.
Take note that plants require care and attention. Before you add more plants to your house, be sure that you can commit to taking care of them. For convenience, you may want to choose plants that don't require frequent watering, like succulents or air plants.
10. Recycle
Stop buying disposable plastic bottles (puleez) and consider investing in inexpensive reusable water bottles and an in-home water filtration system. Also, avoid using disposable bags and reduce paper usage. For example, let your children color on the back side of paper or, print on both sides of the paper to reduce waste.
In your kitchen, you can repurpose old glass jars. These can serve as containers for your spices and other ingredients.
Finally, consider collecting rainwater, with a rainwater catchment. This grey water can be used for maintaining your garden.
Going greener at home can seem like a daunting task, particularly with so many advances in technology these days. However, as you become more aware of the adverse effects posed by many of these modern conveniences, you'll feel more motivated to make the necessary changes at home.
Amish homes are simple. By sticking to what matters, the Amish are some of the best people to draw inspiration from.