By guest blogger, Anika Christ, RD, LD, CSN, CPT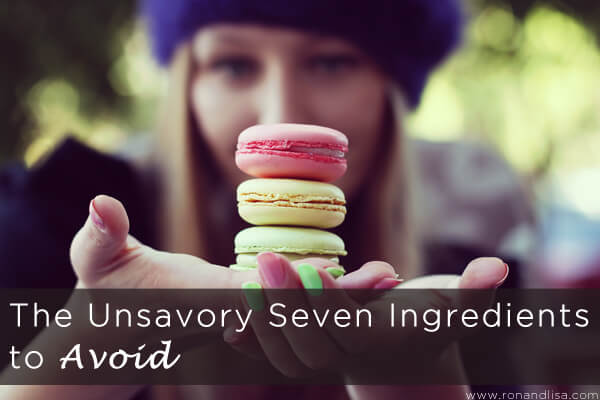 Sitting at the dinner table with your grandmother, she might recollect how the food of today is so much different than that of her youth.
Times have changed and food systems have evolved to become mass-produced and overly processed. American lives are fast paced and convenience foods have become king. With this shift came the advent of the supermarket and, not coincidently, the American health crisis.
Forward thinking consumers, chefs and nutritionists alike are aligning, yet again, toward a resurgence of wholesome, fresh, real foods. This change encourages better health and a better food system, and requires a deeper education of nutrition and cooking skills.
A first step in moving towards real food is eliminating highly processed and artificial foods from your diet. The Life Time Foundation, a private non-profit created by Life Time Fitness, has identified seven food ingredients of concern—the Unsavory Seven—to help kick-start your Healthy Way of Life.
The Unsavory Seven: Unhealthy Food Ingredients to Avoid:

Start your new healthy way of eating by avoiding dangerous food ingredients:
1.) Sticking to the outside aisles of the grocery store
2.) Buying full, healthy fats (such as coconut oil and avocado) over low fat or no fat alternatives
3.) Aiming for 80 percent compliance.
You'll be surprised how much better you feel!