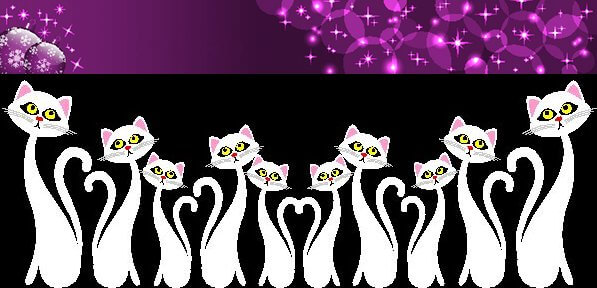 WIN a Year Supply of World's Best
Cat Litter™ Scented Multiple Cat
Clumping Formula in…
The Purrrrfect Holiday

Sweepstakes
!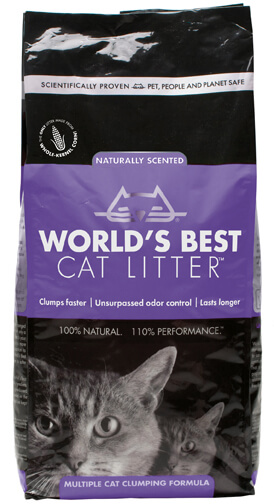 ENTER TO WIN!
A Year Supply of World's Best Cat Litter™
Scented Multiple Cat Clumping Formula
Valued at $107.88!
Would you like to WIN a Year Supply of World's Best Cat Litter™ Scented Multiple Cat Clumping Formula for your furry feline friend?  The holidays have arrived and the cat is out of the bag!  It's time to show – not just your friends and family your appreciation – but also your beloved four-legged friends; yes, the ones who snuggle up and purrrrfectly support you all year long.  Why World's Best?  Well, to be blunt, because it creates healthy and hassle-free cat care for cat owners everywhere! Having personally tested it, we can attest that it is safe enough to eat (cat cut your tongue?)! More and more modern day cat owners are turning to World's Best Cat Litter™ because it's the only cat litter that uses the natural absorbency of whole-kernel corn to safely eliminate nasty odors and make clean up a breeze. All three of World's Best formulas are quick clumping, easy scooping and long lasting. Combine these traits and you have a litter uniquely formulated to make cat care a little more hassle-free, leaving you more time for important things like for important things like getting your home ready for the holidays (and oh yeah, throwing yarn balls).
World's Best Cat Litter™ is the all-natural litter specifically formulated to simplify the dirtiest job in cat care. Their pet, people and planet-friendly formulas:
Clump quickly to avoid the mess at the bottom of the box
Scoop easily and track less for fast cleanup 
WIN (12) 7 or 8 lb bags (your choice) of the World's Best Scented Multiple Clumping Cat Formula.  What's not to love?  Made with 100% all-natural scented lavender oil (Mmmmm), this multiple cat formula is ideal for cat owners who prefer their cat litter to be scented without harsh, synthetic chemicals! Healthy Home.  Healthy Cat.  Healthy You. (ARV $ 107.88)
How to Enter:
For every action below that you complete, you receive a specific number of entries.
Click each individual action to enter yourself. For actions you have done in the past (i.e. you already follow @bestcatlitter or @RonandLisa on Twitter) just click directly on 'I did this'. The eligibility of the winner will be verified by The Healthy Home Dream Team.™
There is no mandatory entry. Each action will earn different numbers of entries into the contest. You may tweet or share on your Facebook wall for an entry once per day. All other actions will only be counted once. You must be 18 or older with a US or Canadian address to win. Contest ends 12/30/11 at 12:01am PST. Click here for complete terms and conditions.