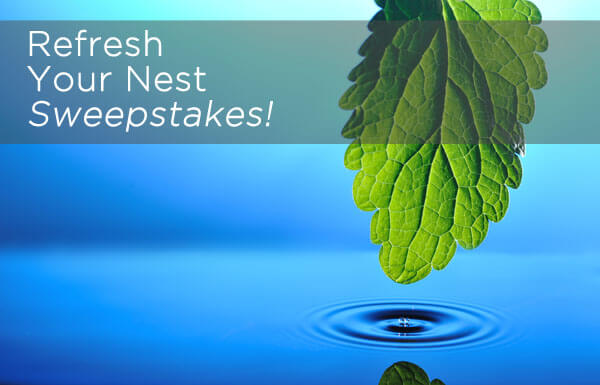 Clean Your Way to Health in the…
Refresh Your Nest
Sweepstakes!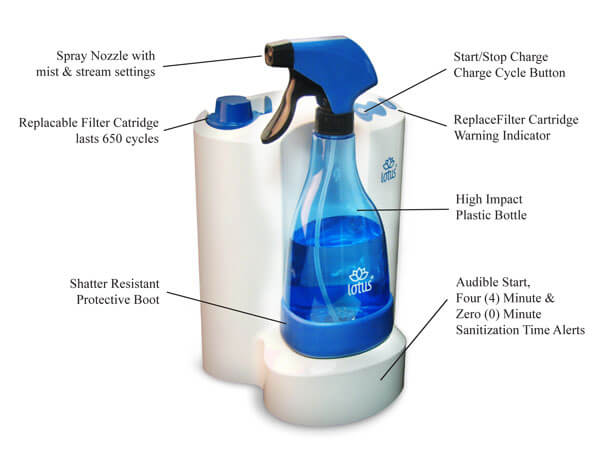 ENTER TO WIN!
(1) lotus® Pro Home Cleaning System
Valued at $249.00!!
Are you looking to eliminate all chemicals from your home? Would you like to affordably remove toxic substances, poisons, residues and fumes with the power of….water?  Then, look no further than the lotus® Pro Home Cleaning System!  One lucky winner will receive (1) lotus® Mini Base Unit; (1) Multi-Purpose Bowl; (1) Retainer and Lid; (1) Multi-Purpose Spray Bottle; (1) Filter Cartridge; and (1) 2-Pack lotus® Cleaning Cloths! (ARV $249.00)
How the lotus® Home Cleaning System Works:
The lotus® Pro patent technology infuses cold tap water with an extra oxygen atom, creating a natural sanitizer. By passing air through 4,500 volts of electricity, the lotus® system splits oxygen molecules into atoms and forces this extra atom to combine and form liquefied ozone. The third oxygen atom becomes the sanitizing agent, a natural oxidant — which kills bacteria and viruses, and neutralizes pesticides.
The lotus® Pro Home Cleaning System Features: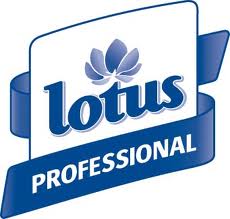 100% money-back guarantee.
Has passed testing done by EPA, USDA, and FDA – shown the ability to eliminate up to 99.999% of germs.
No toxic fumes or residues and absolutely no animal testing.
100% Green Cleaner.
No chemicals.
No allergic reactions.
Oxygenated Water quickly kills all viruses and bacteria.
Replaces all cleaning products in your home.
Carbon neutral, on-demand products, after the initial purchase there is no additional packaging, storage, or hazardous by-products.
The company and its agents support local tree planting by donating a portion of every sale.
Did you know the lotus® Home Cleaning System liquefied ozone is 100% chemical-free and safe for babies, pets and people with sensitive skin?  Watch for yourself as it's put to the test on the Rachael Ray Show:
Where Can I Use lotus?
Windows/Mirrors
Stain Remover on Carpets and Fabric
Kitchen Counters
Granite, Marble and Slate Counter Tops(porous)
Wood Surfaces
Floors
Sinks
Toilets
Shower and Bathtub
Appliances
Stainless Steel

Kills Mold and Mildew
Pet Dander/Odor, Stain Remover
Room/Closet Deodorizing
Smokers area
Cars/RV/Boat Interiors
Carpet and Upholstery Stain Remover
Toothbrushes
Baby Toys
Baby Bottles/Pacifiers
Baby's Highchair
Personal Grooming Tools
Sanitizes Fruits and Vegetables
How to Enter:
For every action below that you complete, you receive a specific number of entries.  Click each individual action to enter yourself. For actions you have done in the past (i.e. you are already a fan of MyTersano or RonandLisaTheHealthyHomeDreamTeam on Facebook) just click directly on 'I did this'. The eligibility of the winner will be verified by The Healthy Home Dream Team(TM).
There is no mandatory entry. Each action will earn different numbers of entries into the contest. You may Tweet or share on Pinterest, Google+ or your Facebook wall for an entry once per day. All other actions will only be counted once. You must be 18 or older with a US or Canadian address to win. Contest ends 8/11/12 at 12:01am ET. Click here for complete terms and conditions.
a Rafflecopter giveaway