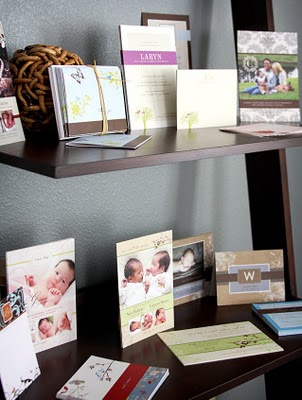 It's easier than ever to go green these days. There are numerous companies, both large and small, going above and beyond to make their products healthy and safe for both people and our planet. From the mom and pops up to fortune 500 companies, efforts are being made and we've taken notice. We did our best to include as many of these green companies as we could in our new book, "Just Green It!" but it would be impossible to mention everyone. That's why we'd like to take the opportunity to acknowledge and support others here on our blog.
One such company is the Nesting Shoppe:
"At Nesting, we believe that even with the explosion of the digital technology, paper goods should not become obsolete. One of our main goals is to keep the excitement of stationery, paper goods and announcements delivered to you.
Our designs are crafted and designed from scratch, which means all-organic, 100% original. We don't use templates and all of our designs have been created, then perfected so only the very best will do."