Hello & thank you for joining us today!
As a special thank you for joining us, you are eligible to receive the (8) bonuses discussed on the show!  Redeem these below and get started on creating a healthy home in which to THRIVE…and not just SURVIVE!
1.)  Save 15% on ALL purchases at The Healthy Home Dream Team store.  Click HERE to shop for green reads and home test kits and start saving today! Use your special discount code VIPHHDT.

2.)  Sign up for our FREE newsletter and be informed of all of our fabulous giveaways!  We have given almost $5,000.00 in healthy, green, non-toxic & organic products away already…this year alone!  SIGN UP NOW!
3.)  Stay on top of all of our FREE healthy home video tips.  WATCH & LEARN HERE.
4.) Take the FREE Quiz and test your Healthy Home IQ NOW!
5.)  Visit our Resources & Links page for special offers to products that can make your home safe for you and your loved ones.  SHOP HERE.
6.)  Learn more about simple ways to make your home healthy including indoor air, water, bedding, baby and more with our FREE healthy home tips.  READ MORE.
7.)  Download a FREE 'The 10 Essential Secrets to a greener & healthier office NOW and go from the 9 to 5  greened; not the grind!
8.) Enter to WIN over $350.00 in healthy giveaways (no purchase necessary). Right now you can win a month supply of Salerno Essentials Daily Multivitamins (ARV $295) and 4 BeautyMark Organics skincare products (ARV $152).  Enter daily + good luck!!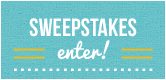 Be Green & Be Healthy,