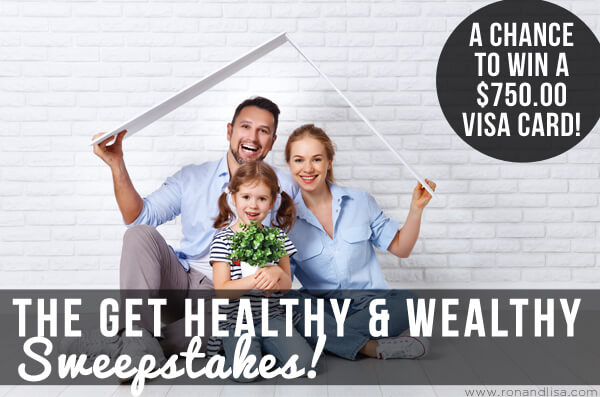 Hello friends. In case you missed it, we're throwing $$ money in the air!
You read that right. We're giving away a $750.00 Visa gift card to help you become healthy AND wealthy! We often hear from readers that being healthy is too expensive. Not now. All you have to do to enter for a chance to win is click below and follow the steps.

Don't Forget This Step:
In order to confirm your entry, you also need to register for our (free) Healthy Home Challenge (winner will be verified, so don't skip this step). You'll discover the 5 cancer-causing shockers that are hiding in your home and making you and your family sick! So, you'll get healthier and perhaps wealthier! Sounds like a win-win to us!! Good luck, friends.
NOTE: This Giveaway is open only to individuals who are permanent legal residents of the United States of America and Canada. WINNER NOTIFICATION: Winner be will be chosen at random on 11/19/2018. Winner will be notified via email.
We hope you win!